So this has happened over the weekend. And quite what it means is anyone's guess.
This image (below) has been sent out from troubled Italian brand MV Agusta – and it seems to tease a new motorcycle coming from the factory on September 4: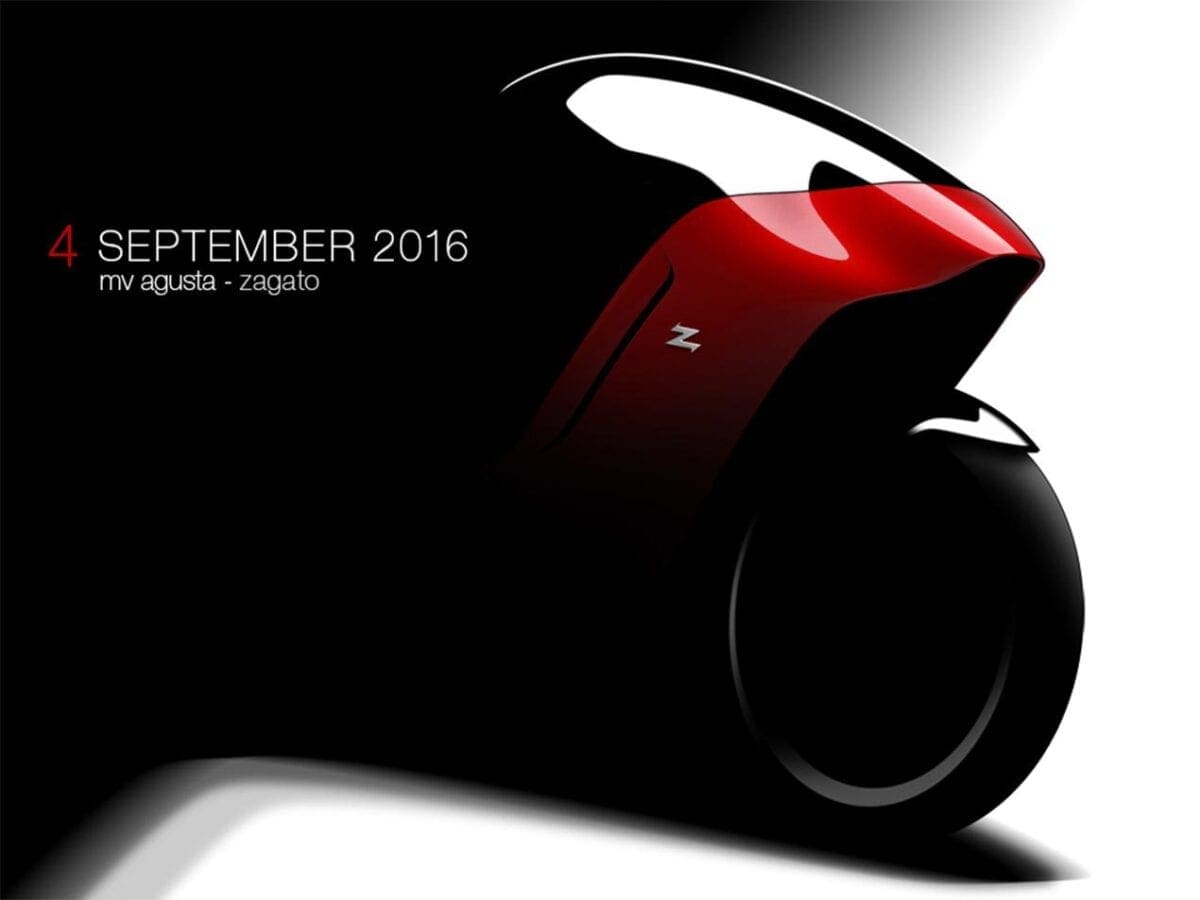 There are two things about this that prompt discussion. The first is, well… look at it! It looks like some from of super-futuristic sweepy-lined rocket-bike thing (think Akira-style bikes from the manga world). It's so 'out there' that we can't even tell if this is the front or the back of a bike…
The second: how on earth is MV going to make this bike – whatever it is? Back in March the company announced that it had filed for bankruptcy in American courts because of poor sales and high investment in production processes. So that's one aspect of the business that needs addressing before new motorcycles can appear.
Does this mean that the cash flow problems are now over? And to celebrate MV (which has a 25 percent stake in the firm by AMG Mercedes, don't forget) is going to build this thing? What is it if it's not a superbike with weird, future styling? What if it's a super-scooter? Something that flies? Oh man, don't say that this some sort of car/bike crossover… please…
Anyway, what is known is that this image tallies with this picture (below) which comes from the Italian design firm Zagato. Zagato works with various outlets from its Milan base so there's weight to the theory that whatever is coming is a blend between Zagato and MV Agusta. On the up-side this could be a welcome helpful arm from an out-of-house design company known for making limited edition vehicles, on the downside Zagato is a car-design company so this really could mean that whatever this is going to be from MV could well be pointing more towards the three-wheeler or bike-powered, open-top car side of the market. It might even be another one of these big-cc leaning three-wheel things.
Because, yeah, that's what we all want from MV.
We don't though. Let's hope this is some sort of super-futuristic superbike, please let this be that.