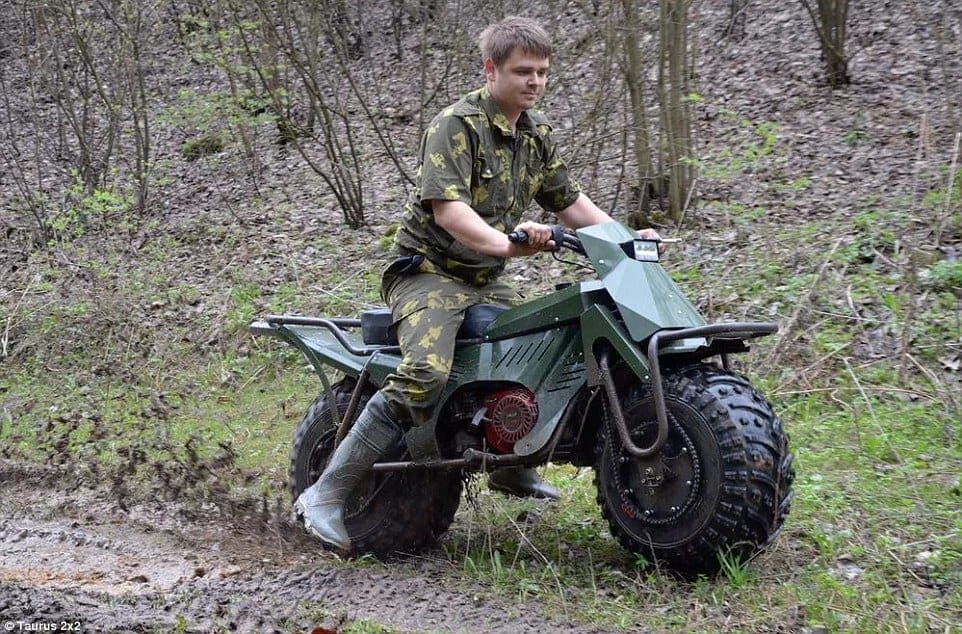 Check this bike out – it's a 60kg mud-plugger sitting on 12-inch wide, 25-inch high tyres. It's Russian and can be packed into the boot of a car. It's called the Taurus 2×2 and whilst it's been doing the rounds in the motherland for a few months it's starting to get noticed in Europe.
Designed by Motovezedhody in Russia, the bike is apparently 'ideal for hunting, fishing, travelling and riding off-road'.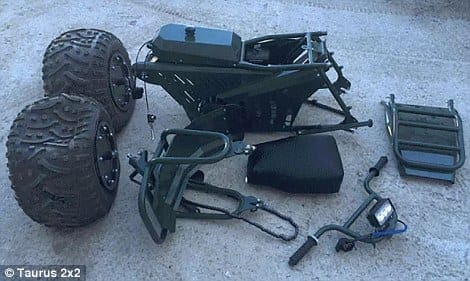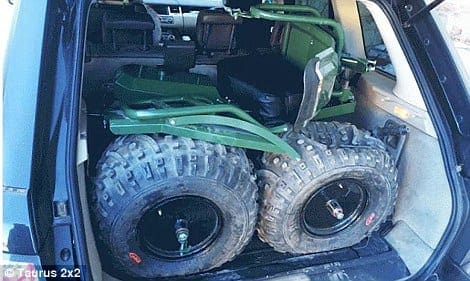 'Due to the light weight all-terrain, this vehicle is very easy to operate in difficult conditions,' explains Motovezedhody on the firm's website.
'In just five minutes, you can detach the front fork with the wheel and remove the racks and place it in the truck of a car when needed'. The bike uses a Honda GX210 motor, has a 3 gallon petrol tank which lets it run for 10 hours off-road.
It's top speed may be only 22mph but the Taurus gets a two-gear box, low and high range. It's like a mini-Land Rover that can cover almost anything that can be thrown at it.
Motovezedhody is selling this vehicle for around 75,000 Russian rubles, which is just a little more than $1,100, and the firm has already produced a several dozen for distribution.