Fancy staying in BARRY SHEENE'S Grand Prix transporter from the 1970s? You can – it's now a fancy B&B for bikers!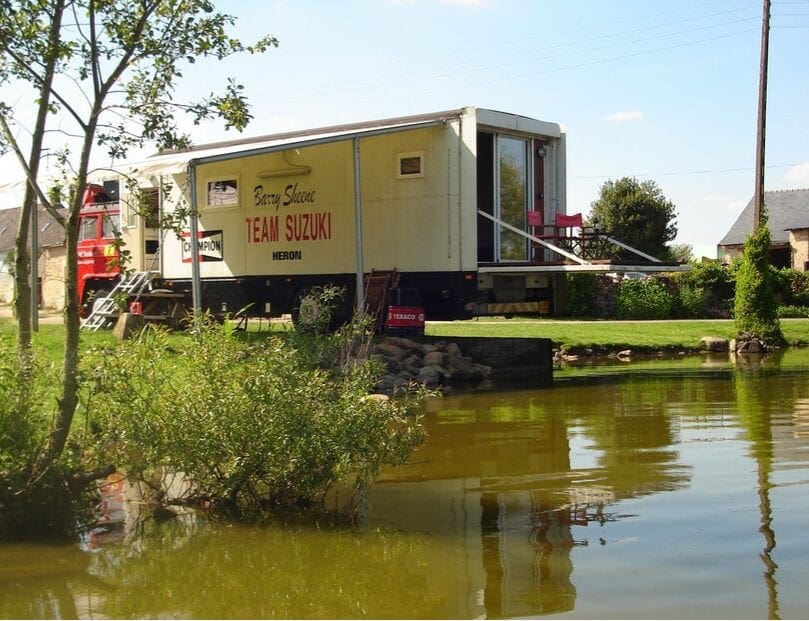 How do you fancy staying in Barry Sheene's former Grand Prix transporter for a bit of bike-related, plush B&B action? With a bit of carp fishing thrown in, too?
Well, now you can with this – the Barry Sheene Pitstop Bed & Breakfast.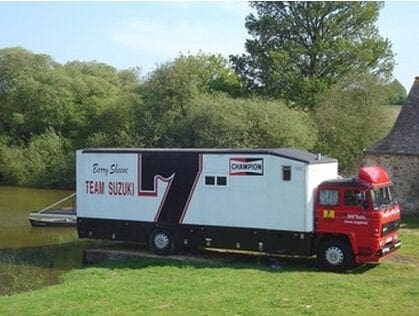 The truck is set-up in Sarthe which is in Pays de la Loire, France.
Price wise, the staying in the truck costs 60 Euros a night, self-catering based on two people sharing and 250 Euros a week for two, it's 65 Euros a night for B&B with two sharing. There's a workshop and safe store for motorcycles during the stay, too.