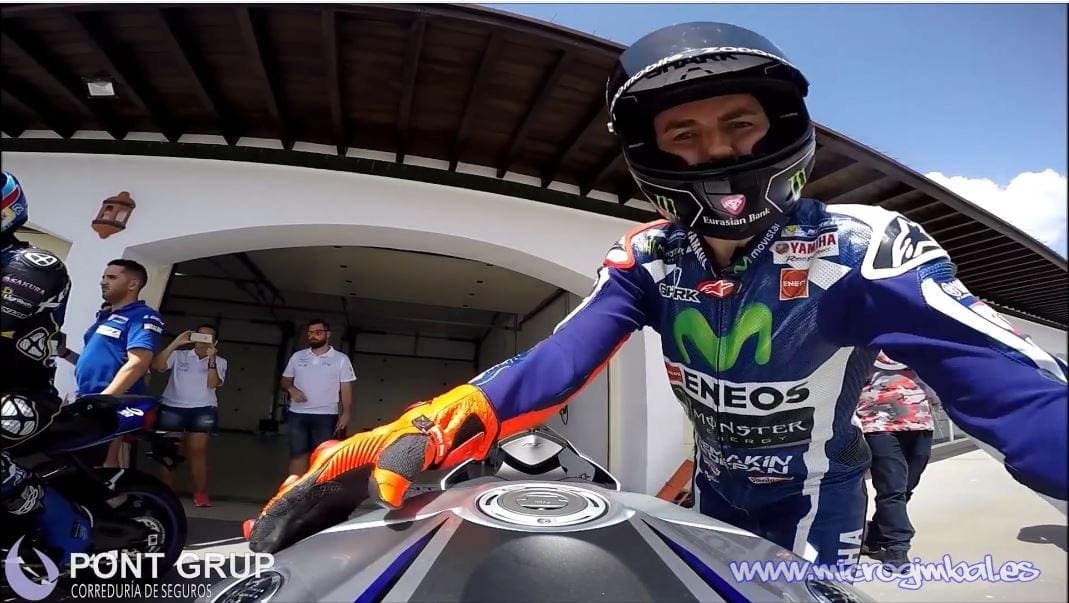 Check out this onboard video of Jorge Lorenzo during a cheeky trackday in Spain.
The MotoGP world champion isn't the sort of rider you really want to see when you're going for your fastest lap times on a track – especially a track like Ascari with its close-by concrete walls and very solid trees so close to the track – let's face it, Lorenzo on a Yamaha R1 is always going to show everyone up.
The factory Yamaha man went out on the R1 with the Club Pont Grup safety school at the twisty private circuit and the microgimble company whacked a couple of GoPro cameras to a couple of bikes to capture the track time.
Here's the footage: