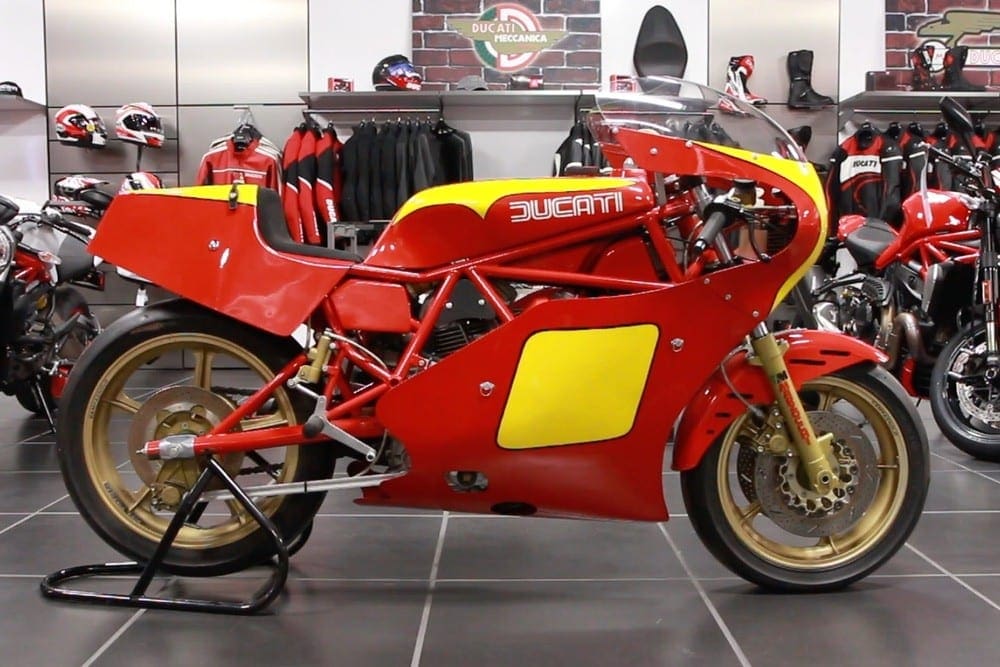 If you have then go and check out THIS awesome 1982 Ducati TT2 factory race bike – untouched and never raced. It came out of the crate 34 years ago.
The immaculate race bike is up for sale from former AMA Ducati racer (and owner of AMS Ducati Dallas, the dealership selling the bike) Jeff Nash. It's been kept in perfect, as-new condition and has never turned a wheel.
The bike is currently in Texas, USA and this TT2 has a price tag of $159,995.95 which equates to just over £122,000. If you fancy getting more info on the bike click HERE. There's also a great video walkaround of the bike at the bottom of this article.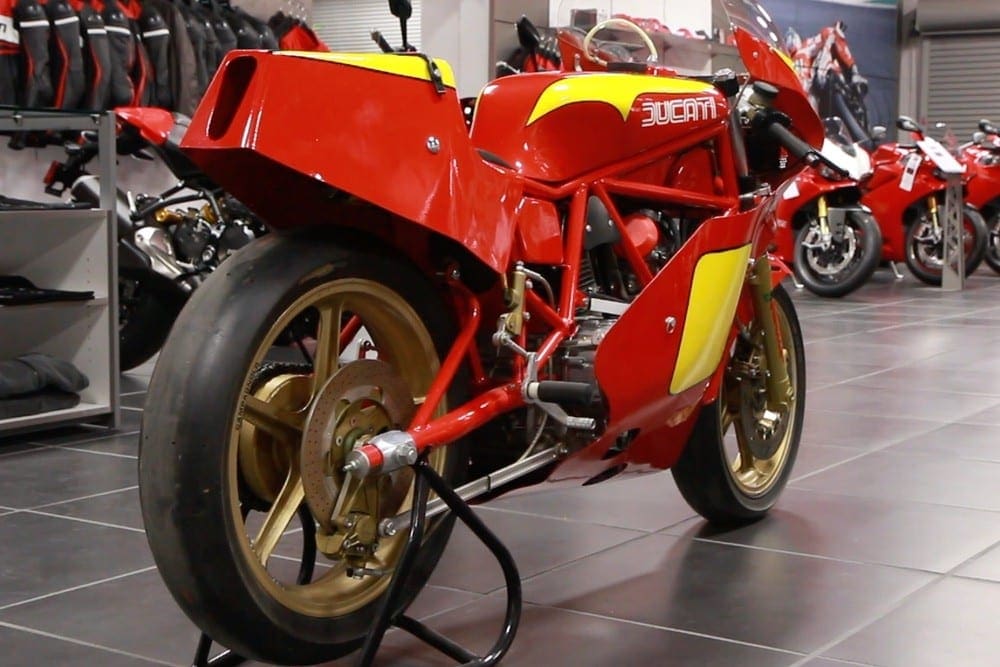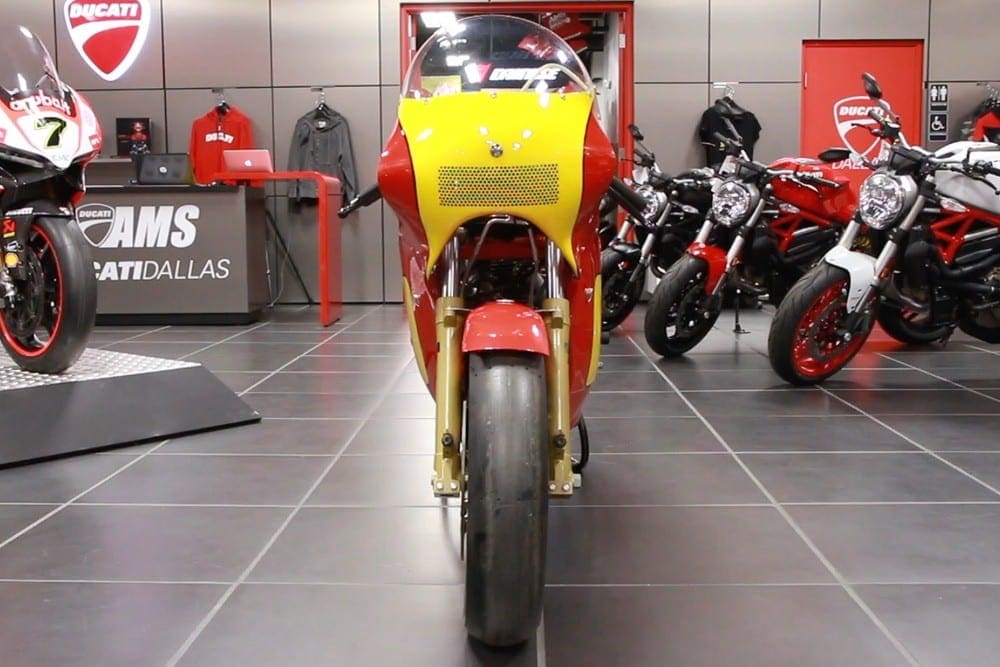 Here's the history of the bike from the dealers directly, just in case you're already delving into the wallet in a frenzy of excitement:
In 1981 Ducati prepared an amazing racing twin based on the production Pantah: it was known simply as the TT2. The revolutionary Taglioni designed trellis frame suspeneded the engine as a stressed and weight saving member.
The Verlicchi built frame was extremely light at just 18 lbs. The fork was a Marzocchi with magnesium-dash alloy sheaths, while the single-shock cantilever rear suspension used a single Paioli unit. Also noteworthy were the Campagnolo ultra-light alloy wheels with a diameter of 18″; later the bike was fit with a 16″ front wheel. Weighing in at 287lbs with more than 77bhp.