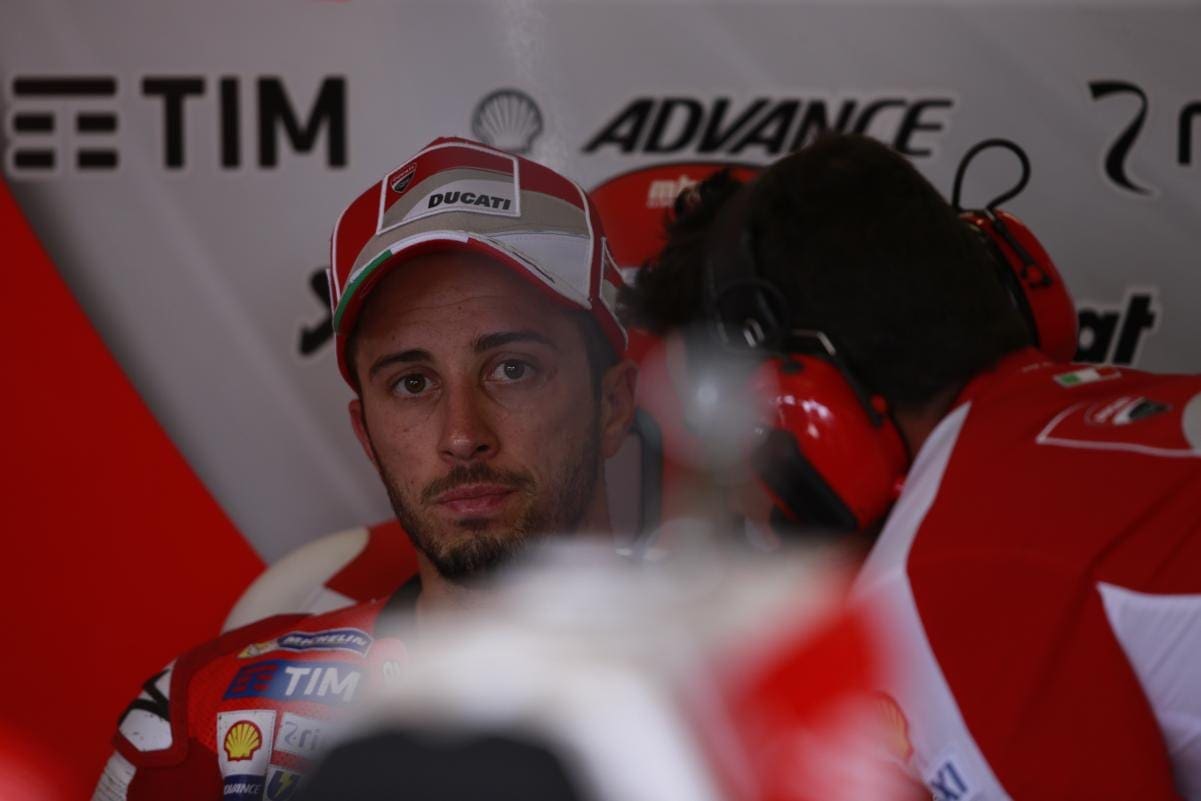 Ducati Team's Andrea Dovizioso and Andrea Iannone were back to work yesterday as the factory squad put in a day of private testing at Misano circuit. Not taking part in the official post-Brno test, the team instead focused on some preparations for the upcoming Misano round of the championship on September 11.
Both Dovizioso and Iannone suffered with tyre wear in the Czech GP, with Iannone moving back from the lead to eventually cross the line in eighth. Dovi suffered similar issues but much earlier in the race, forcing the Italian's retirement after trying to continue on his second machine. After the historic 1-2 for the team in the Austrian GP, Dovizioso was left disappointed after an incredible start to the race in Brno, not scoring on his 250th consecutive GP start and after the race said: "I feel really bad about the way the things went in the race because I was very competitive and was in a position to get a good result.
"For the race we opted for the same tyres we had used in the morning warm-up and which, in very wet track conditions, had proved to be excellent. Before the race however it stopped raining and, even though the track stayed damp, the front tyre soon began to deteriorate in an abnormal way, so much so that I was forced to come into the pits. It was a real pity, because this was a great opportunity to score a good result and so I am a bit disheartened because I return home from Brno with no points."
With perfect weather at Misano for a private test on Tuesday following the race in Brno, Dovizioso ended the day after 93 laps and then ended up on his backside after crashing at turn 4 and twisting his right knee, speaking from the medical centre he confirmed that the fall had injured his medial collateral ligament and the anterior cruciate in the joint. He ended the day only 8 hundredths down on his compatriot with a fastest lap of 1:33.115, as Andrea Iannone completed 59 laps during the session, and set a fastest lap of 1:33.115 on his Desmosedici.