Check out this video for an in-helmet live display system that looks great – and where the Skully system failed this might actually make it to market.
The Russian inventor, Andrew Artishchev, has now made a second, working prototype of the system which broadcasts essential motorcycle and route data onto two areas on the inside of the visor. The information is broadcast on two 18 x 12 degree ranges – it also records footage in 4k.
Artishchev has already presented the tech in an off-helmet format and he's now developed the second-phase of the system in helmet (although the helmet shape and overall look will be more refined to look like a conventional lid by phase three). The next presentation will be at a tech show in America this winter.
Where this system differs from what we've seen before is that it broadcasts onto two specific areas of the visor and overlays colour displays of information in real time, Artishchev's system is also more motorcycle-friendly than rivals because whilst the broadcast window is easy to read in the upright riding positon, if you want to get rid of it you only need to tip your head down by a comparatively small amount to wipe the screens from view and give you a clutter-free view of the road ahead.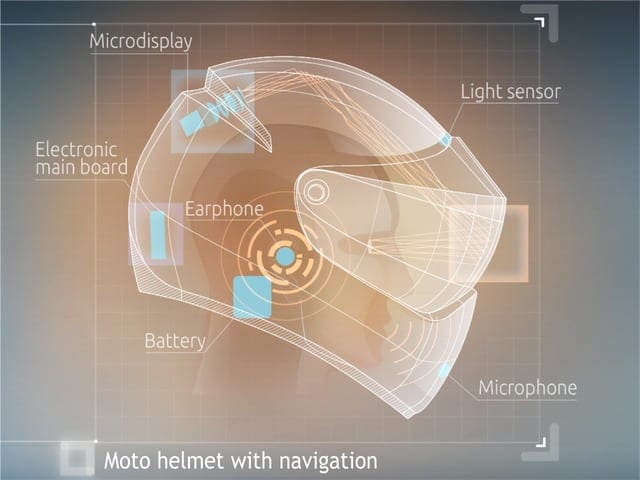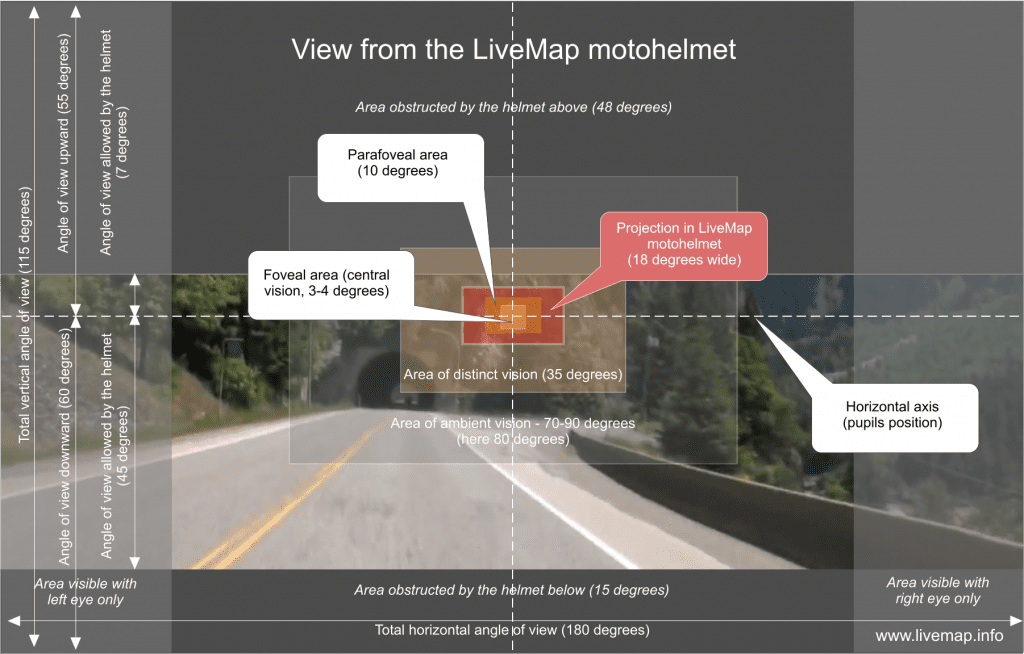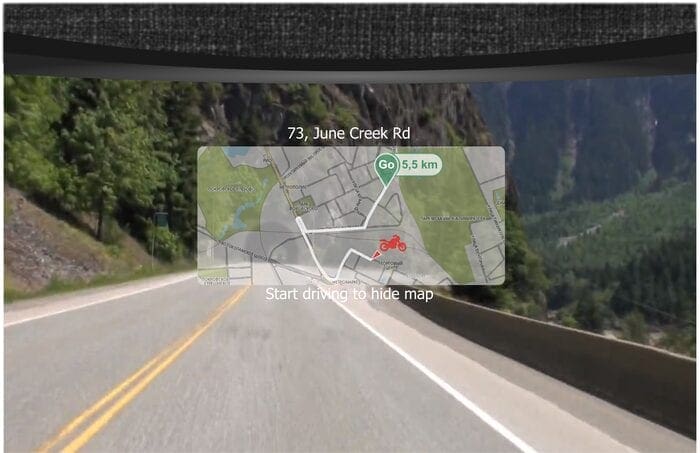 Artishchev has the system developed so far and is looking for further investment but that might be slower in coming forward based on what's happened with the collapse of the Skully brand recently. However, expect to still see the Livemap system, phase three, at a tech show in a working helmet soon.