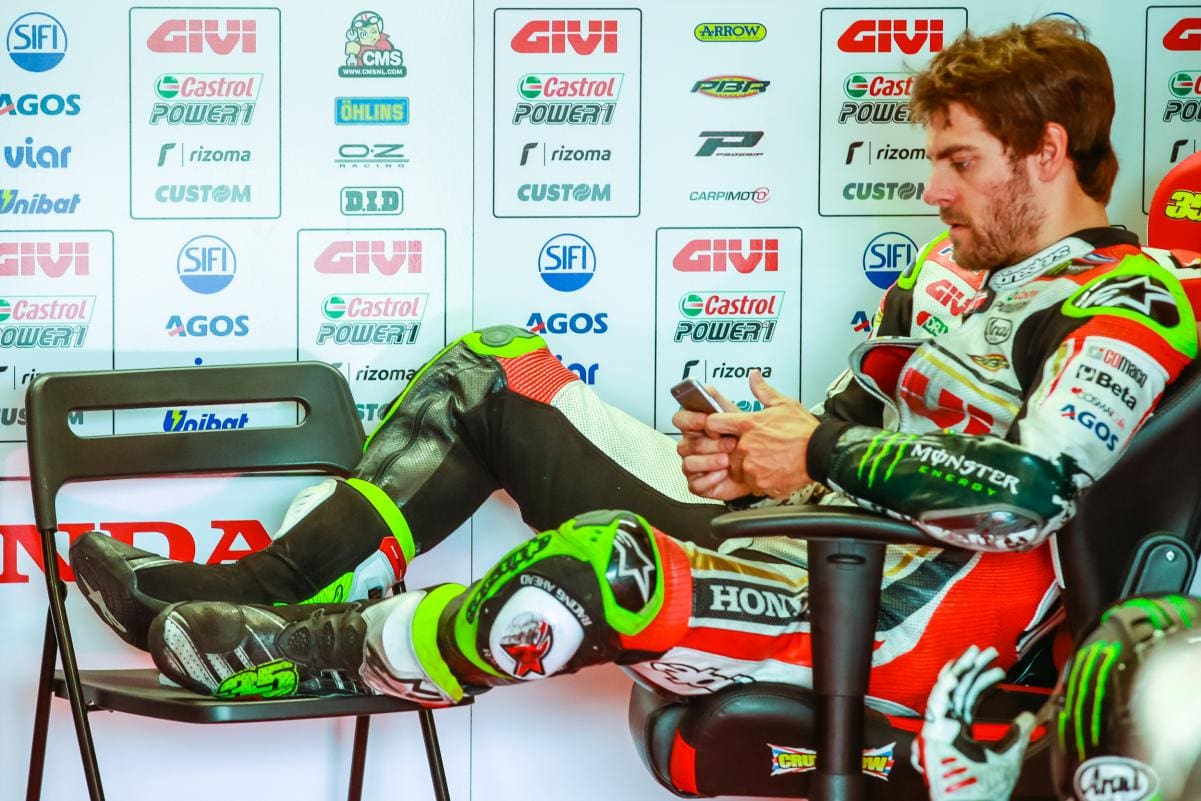 Cal Crutchlow's maiden MotoGP win at Brno just over a week ago was the first in the premier-class by a British rider for 35 years, and is certainly one for the record books! So let's take a look through both his victory and a little more from Team GB as the paddock heads for the green green grass of the UK.
The last British rider to win a premier-class grand prix was Barry Sheene on a Yamaha, in the 500cc Swedish Grand Prix at Anderstorp on 16th August 1981. Sheene's win in Sweden was the 300th 500 race that had taken place and was the 138th premier-class victory for British riders. Since Sheene's win and until Brno, there had been 532 successive premier-class races without a British winner.
    •    At the age of 30 years 297 days, Crutchlow is the oldest rider to take his maiden win in the MotoGP class since Troy Bayliss in the classic final race of 2006, in Valencia.Crutchlow is the first British rider to win a premier-class GP race riding a Honda since Mike Hailwood won the Canadian 500 Grand Prix in 1967.
•    The win at Brno was also the 10th MotoGP podium for Crutchlow, which is the greatest number of premier-class podium finishes for any British rider since Barry Sheene.
•    Crutchlow is just the sixth rider to win a MotoGP race having never competed full-time in any of the smaller classes of grand prix racing. He is in the good company of Nicky Hayden, Makoto Tamada, Troy Bayliss, Chris Vermeulen and Ben Spies – making Crutchlow the only European to achieve the feat.