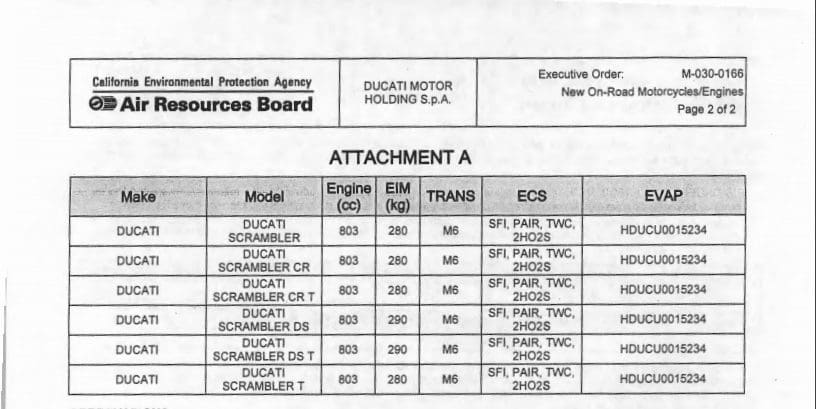 So here's another secret blown out of the water – Ducati has SIX more Scramblers on the way for 2017. Yep. Six.
A document from the Californian Environmental Protection Agency (CARB) has been obtained and it shows that Ducati has come up with six more Scrambler models.
As we can see from the document, the bikes are all the same engine size (803cc). The model range goes from the plain Scrambler name to the CR (we're guessing, Cruiser), CR T (Cruiser Touring), DS (Dual Sport), DS T (Dual Sport Touring) and T (Touring).
But what we're not sure about is why two of the six models, the DS and DS T are 10kg heavier than the others in the line-up. We're guessing that the extra weight is something to do with more pillion bits and pieces and luggage-holding frame add-ons for the Dual Sport tag. What do you think? Is the extra weight that simple to explain or has Ducati whacked on 10kg for another reason?