We're loving this video from the Repsol Honda boys and we figured you'd enjoy it too.
It's only a couple of minutes long but it's well worth a watch – it's a behind the scenes film made for an upcoming Repsol promo video in Repsol's 'Sum of talent' film series.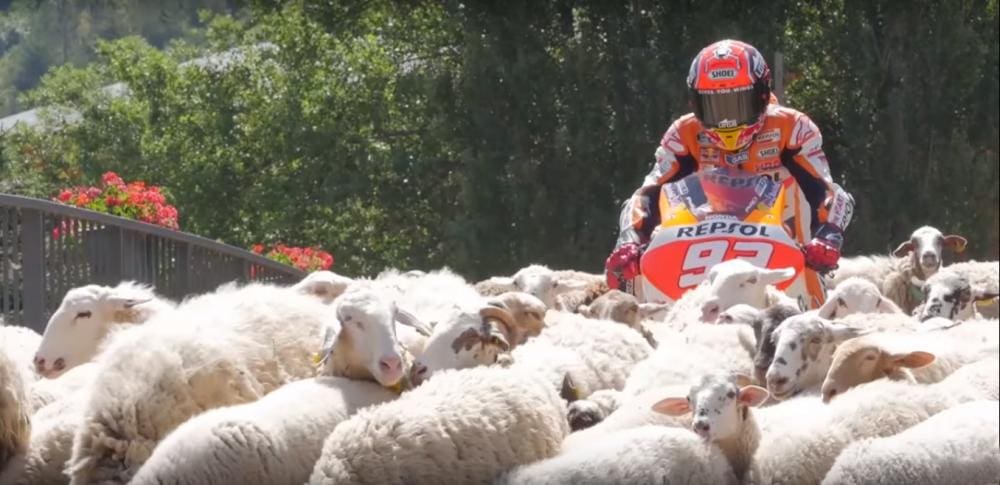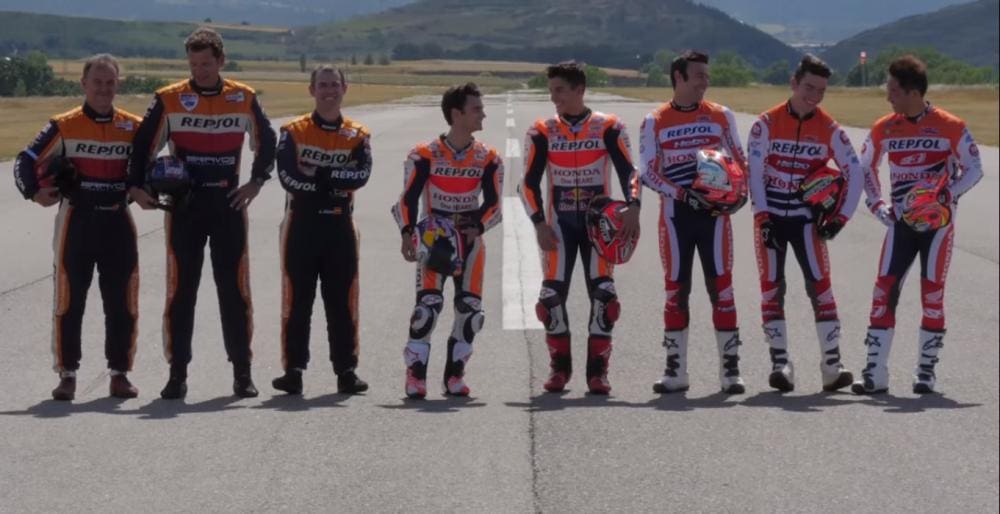 It's got some real legends of the modern two-wheeled world including Marc Marquez and Toni Bou, plus Acrobatic champions…
Look, it's cool and fun and where else are you going to see MotoGP machines and a flock of sheep coming together? Exactly!