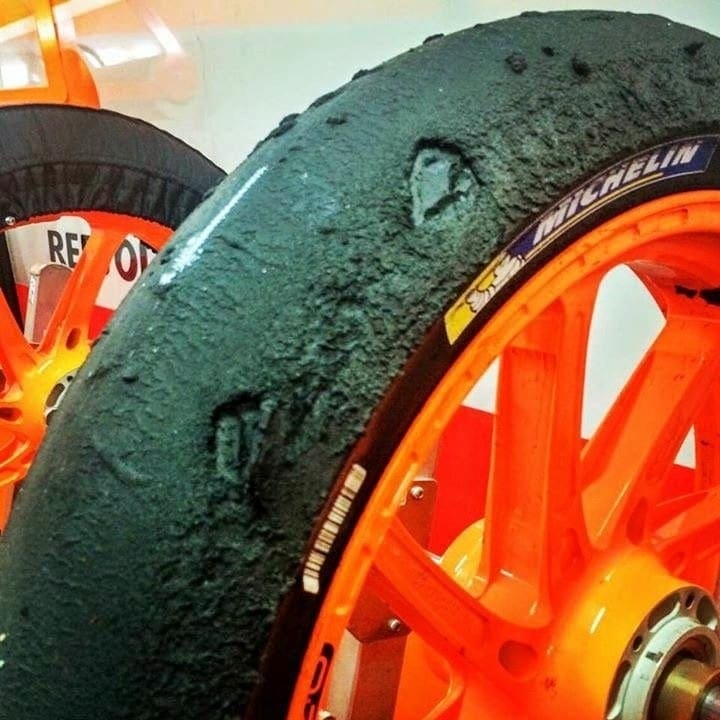 Dani Pedrosa's pretty miffed with Michelin right now following his sixth place finish at yesterday's Aragon MotoGP round.
The Spaniard is so angry that his people have posted these pictures of his Honda's front tyre and the rider's ground-away boot after the race.
And to be fair to Pedrosa, both do look pretty knackered. That sixth place finish looks pretty heroic, given the state of the rubber.
Here's the 'official' comment from Pedrosa after the race – you can almost hear him gnashing his teeth as these words came out: "Unfortunately, we didn't have a good result today, as we had a very difficult race. I didn't have grip since the beginning of the race; I couldn't exit the corners with good speed, and that turned out to be my biggest problem in the opening laps.