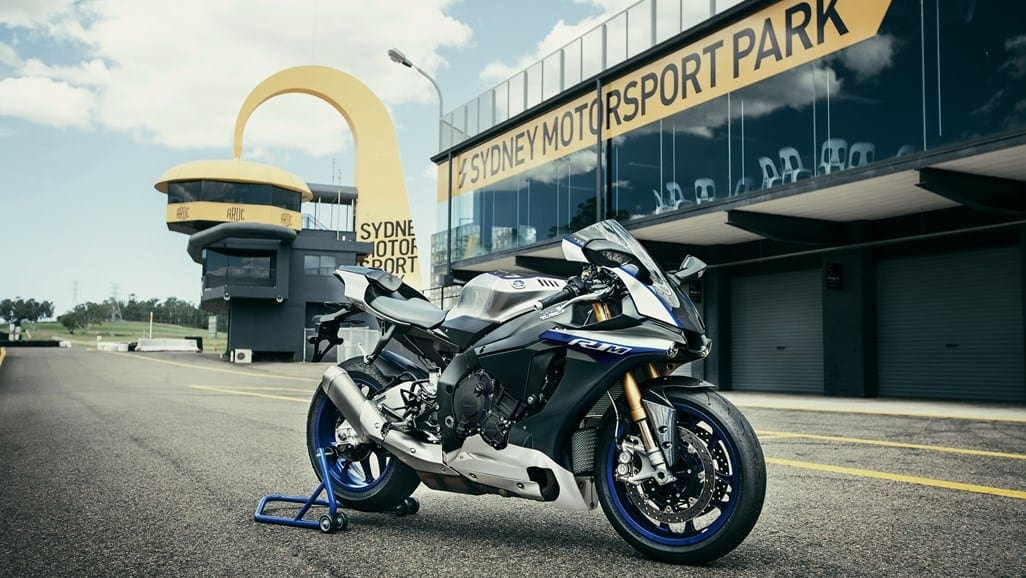 The bike's just been announced and here's what Yamaha is saying about it – this is a bit 'promo' waffley but it's got all the details in here you need to know if you're up for getting a new R1M for next year.
Check out that new colour scheme!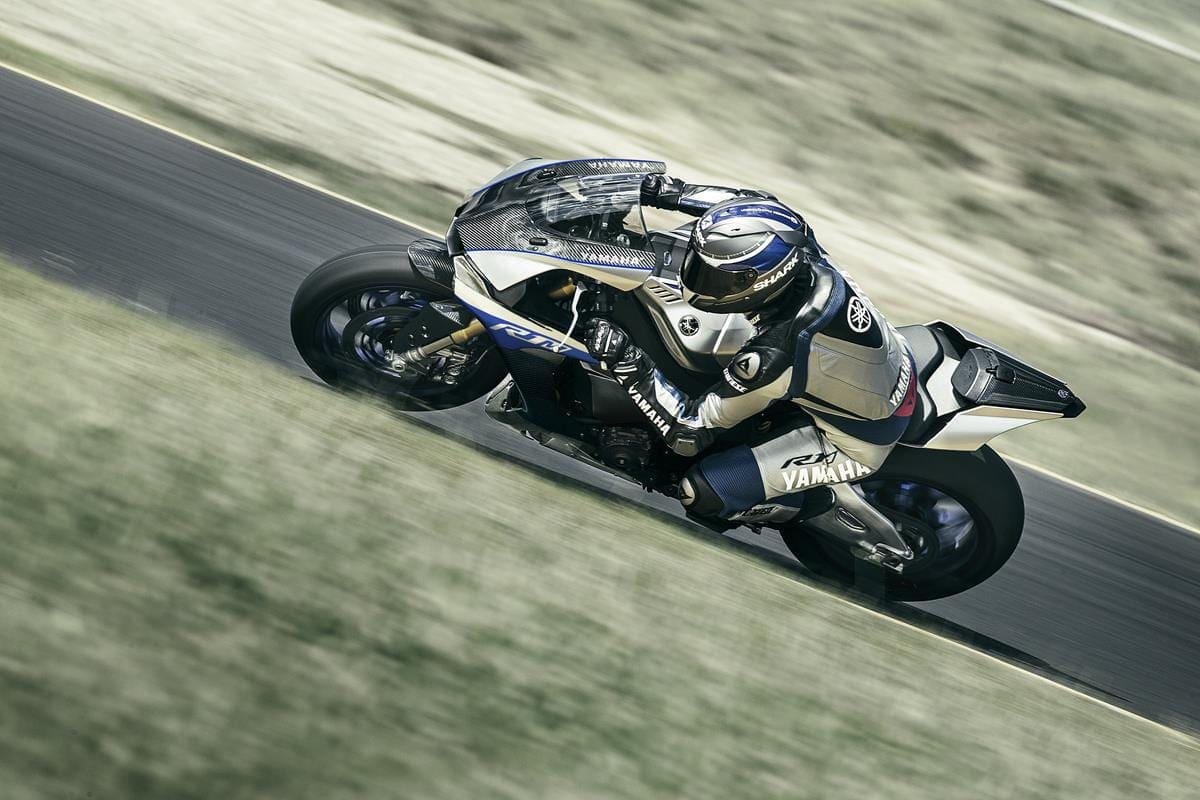 2016 saw the introduction of a number of successful new models that have made a significant contribution towards the enduring popularity of the Yamaha motorcycle and scooter range. By offering an exciting and diverse line up of models, Yamaha has once again maintained its position as the leading brand within the European marketplace. For 2017 Yamaha will produce the limited edition YZF-R1M flagship track and race bike that will again be made available via online application. The YZF-R1M looks sure to appeal to those professional teams, racers and track day riders who want to experience genuine YZR-M1 derived MotoGP technology. Yamaha will also be offering a number of Supersport, Hyper Naked, Sport Touring, Adventure and Sport Heritage models in a range of new colours. In the Sport Heritage segment the XV950R will also have, besides the colour change, a new shaped fuel tank. All the mentioned 2017 models comply with EU4 regulations.