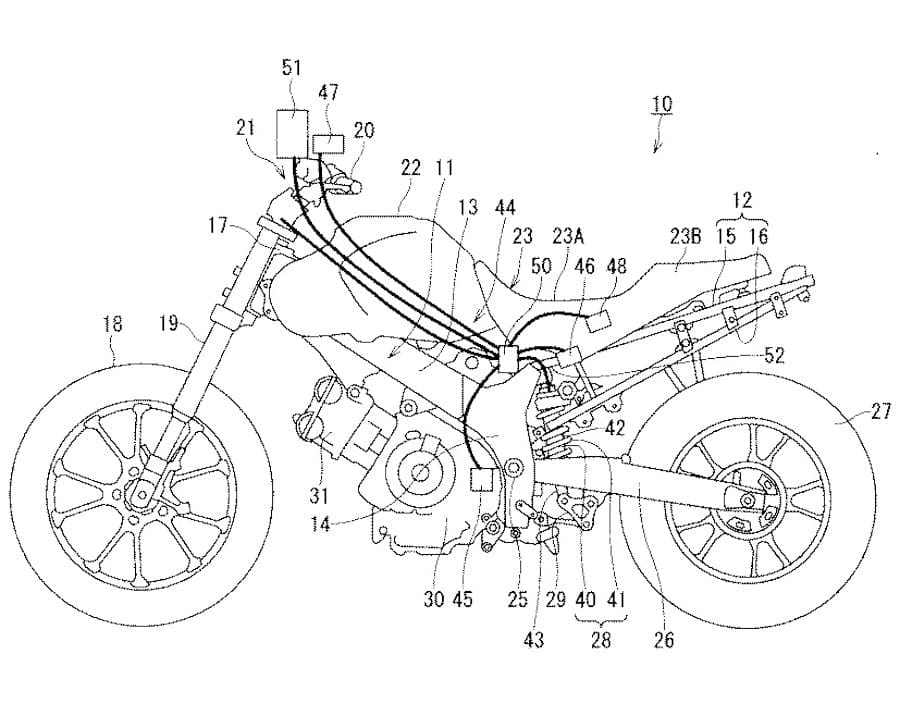 Suzuki is reportedly developing a self-adjusting suspension system that alters stiffness and damping according to the load being carried.
And, according to an article in the Australian publication AMCN, the system is likely to go on the firm's V-Strom 1000.
Suzuki's plans have emerged on an illustration of the big roadster. In the description you can see that there will be a 'load cell' in the rear subframe which will measure the overall weight of the carrying load – rider, pillion and luggage. This will work in conjunction with a switch in the rider's seat and a speed sensor which all means that the self-adjustment to the 'ideal' suspension setting will only come into play when the bike has the rider sitting on the bike and the bike itself is stationary. The bike will also tell you the suspension information live on a specialized digital screen.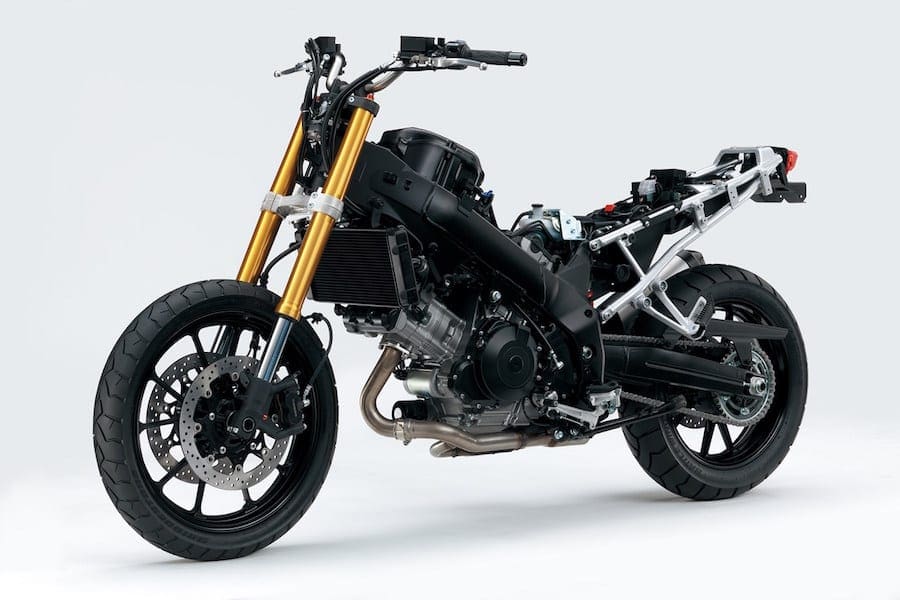 The bike's preload is firmed up as needed depending on the weight loaded on to the back of the bike.
If this is combined with a semi-active suspension system such as those units seen on (amongst others) KTM's 1290 Super Adventure then Suzuki's V-Strom would be the first motorcycle to not only self-adjust its suspension to suit whatever is put on its back but will also adjust the springers further when you're on the move depending on the surface and type of riding you're putting the