Intermot show: BMW unveils 2017 S1000RR, R and XR family with updates.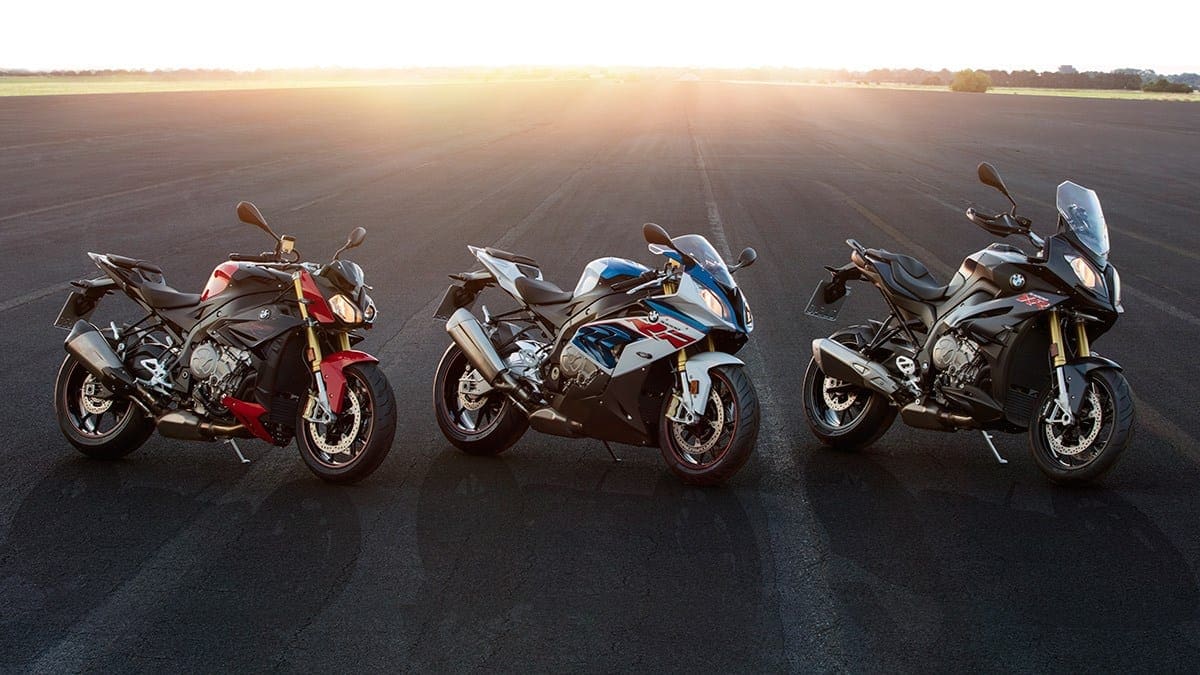 BMW has just taken the covers off the new S1000RR, the S1000R and the S1000XR. To give you the news as it happens, we've posted the exact info from BMW below here – what do you reckon to this lot then? Going to get your wallets out for any of these this year?
Here's the BMW words on the BMW new bikes:
The new sporty BMW Motorrad 4-cylinder models.
Supreme riding dynamics, athletic character combined with maximum safety and everyday practicality – these are the defining characteristics of the BMW Motorrad 4-cylinder models. For the model year 2017 the supersports bike S 1000 RR, the dynamic roadster S 1000 R and the adventure sports model S 1000 XR have undergone the following model revisions: