Jorge Lorenzo completes debut F1 test with Mercedes at Silverstone.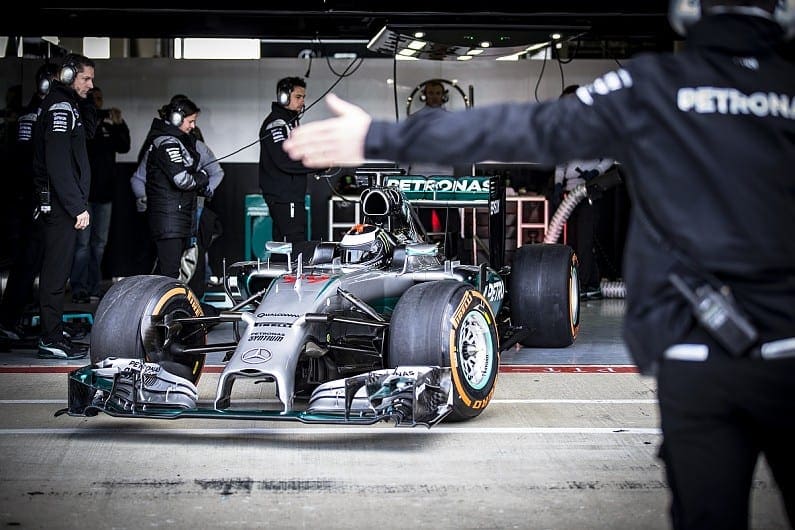 Reigning Moto GP champion Jorge Lorenzo made his Formula One test debut in Mercedes' 2014 world championship-winning W05 at Silverstone yesterday.
Lorenzo, who has three MotoGP titles to his name, got behind the wheel of the same F1 car that Lewis Hamilton used to secure his second world championship in 2014, around the British Grand Prix circuit's International layout.
The event was supported by Monster Energy, which sponsors both the Spaniard and the German team. Having only had a small amount of previous four-wheel motorsport experience, Lorenzo drove a number of less-powerful cars at Silverstone in preparation for the test. No times were released from Lorenzo's outing in the F1 car.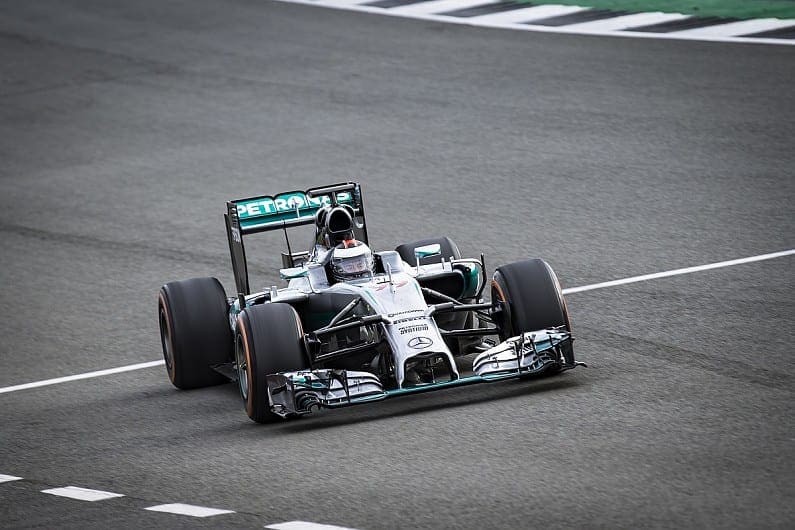 "It's been an amazing day," said the three-time MotoGP world champio speaking to Autosport magazine.
"I'm very satisfied with the lap time in the last run. From what the engineers were saying, my times were really competitive."
Mercedes track engineer Richard Lane said working with Lorenzo had been a "great" experience. He told Autosport: "From the moment he arrived he's been full of enthusiasm and keen to get stuck in. Between each run he's been poring over the data, and looking to find areas for improvement. You can see why he's a multiple world champion on two wheels.