SPY SHOT! More G310GS pictures appears during road ride!
Check out these pics that've been sent to us today – it's the tiny GS from BMW and this time it's been caught in all its little road riding glory.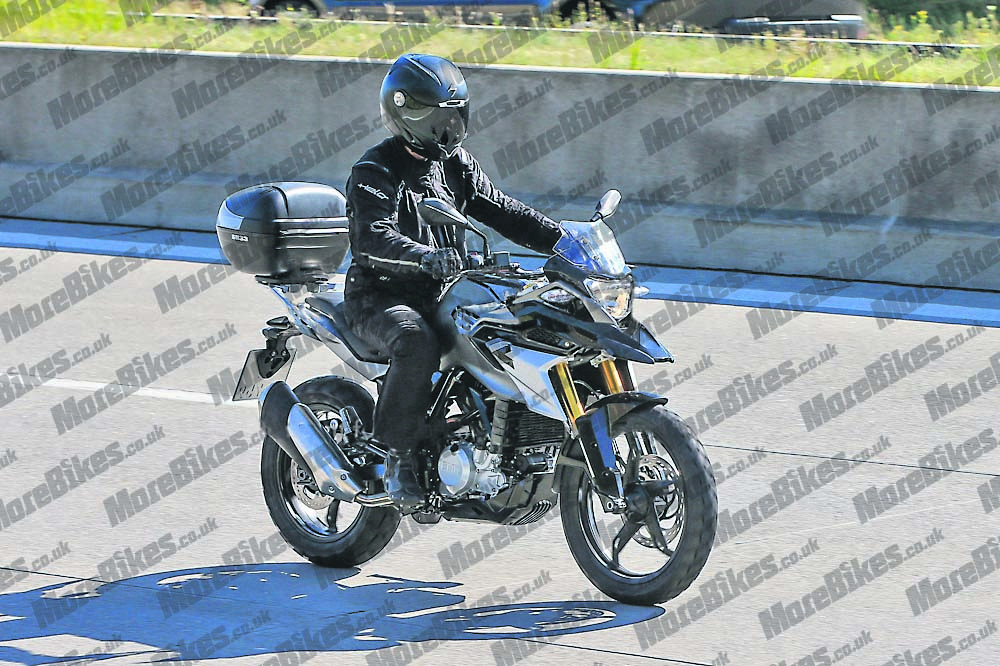 We've already brought you spy shots caught on a mobile phone camera in what looked like a grabbed moment in between photoshoots for a catalogue, and these pictures from a German source (above) show much more detail of how the bike will look.
This little GS is powered by the same 80mm x 62.1mm, single-cylinder motor that's in BMW's G310R naked roadster meaning that the tiny Adventure-styled bike should kick out around 34bhp and 21lbft of torque.