Meet the FGR Midula 2.5 litre carbon muscle bike. Yep. You can go and get this. It's in production.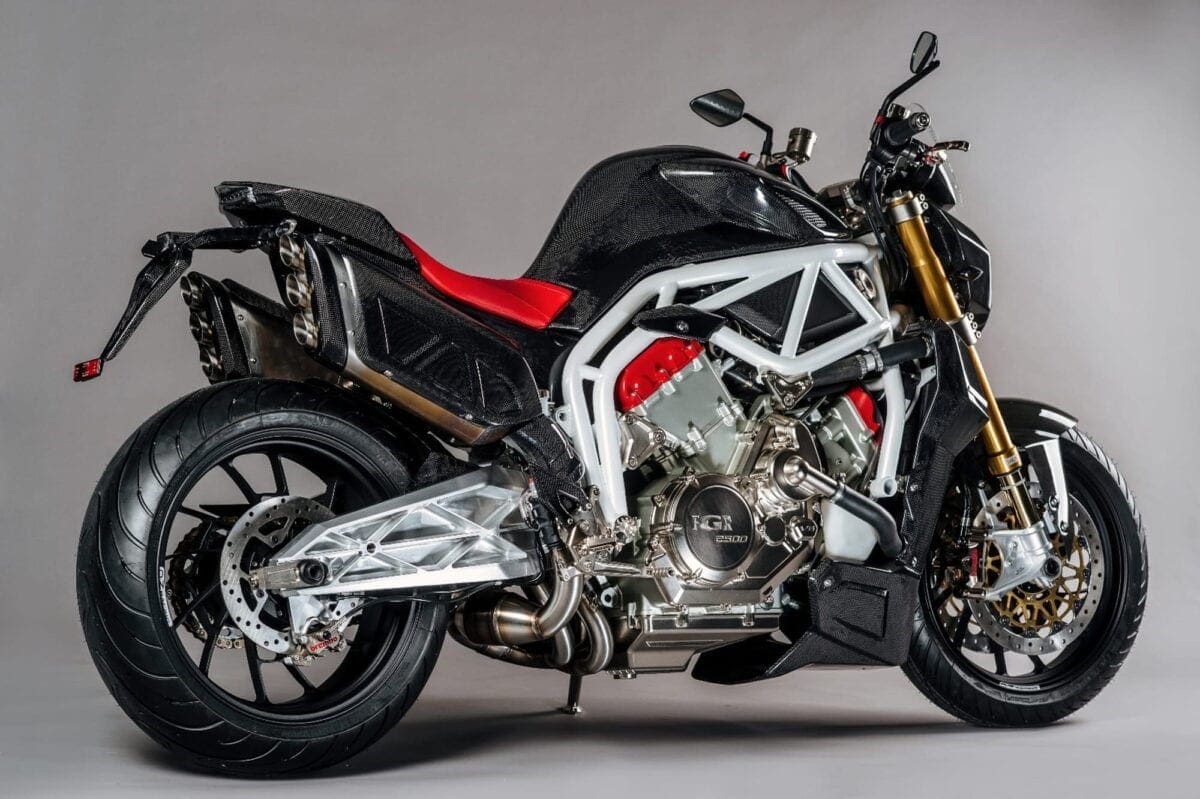 You might have heard of Czech company FGR before – they raced in the old 125cc GP championship and the 2012 Moto3 series where they finished seventh out of 11 manunfacturers.
So that's the history lesson out of the way so now we can bring you this! The new Midula 2.5 litre V6 that looks like a cross between an Ariel a Monster and a Motus.