On channel 4 – The Unlikely Bikers tv series.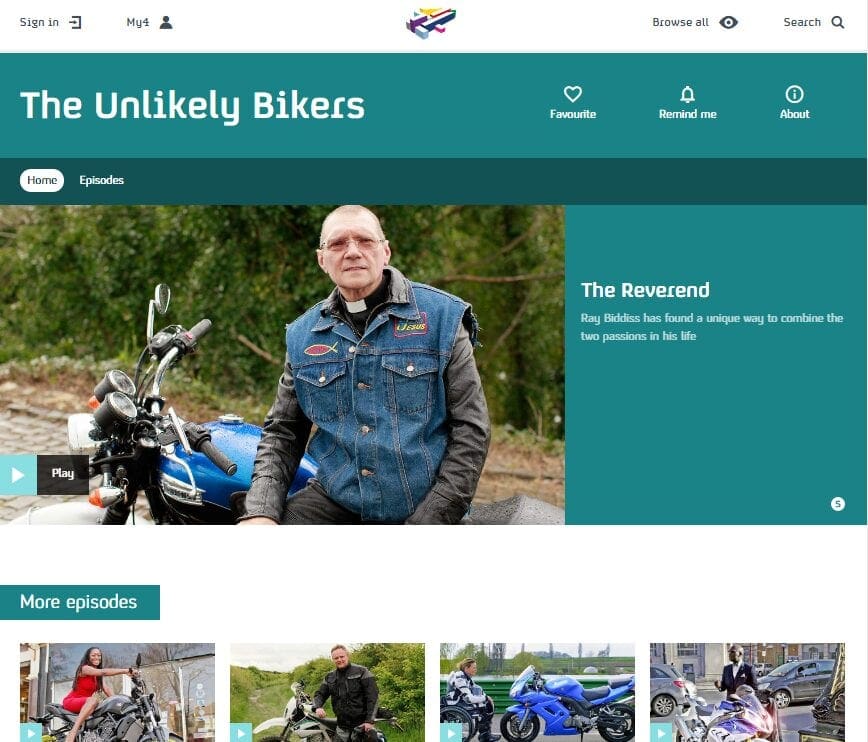 If you fancy seeing some short tv programmes about the more unlikely end of the motorcycle riding spectrum (well, unlikely from a non-biker's point of view, we think) then check this out on Channel 4.
Called The Unlikely Bikers, the six part series is available HERE.
It's been made by the Cat from Red Dwarf – and long time real biker – Danny John-Jules and his friend Steve Keys from Keys Motorcycles.
The series looks at bikers from all walks of life ranging from a glamour model to a reverend.