Spied: Mystery BMW GS snapped by Italians on the road. What do you reckon this is?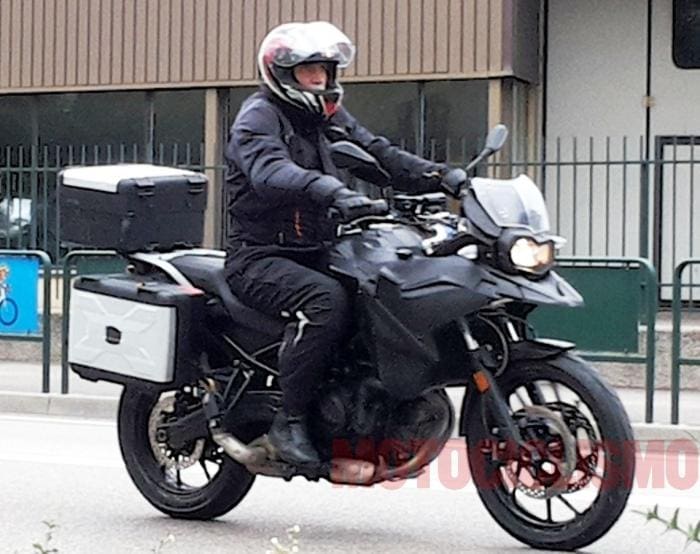 So what the hell is this thing snapped by Italian publication Motociclismo? It's out doing the miles on the road, so it's nearing the end of whatever development schedule it's been on so far. This is a fresh, new bike that's been caught out and about.
It's a twin, according to insider information the bike is coming in both 800cc and 1000cc versions (so the 1000cc version will be a direct competitor in terms of road sales for Honda's Africa Twin) and the styling is aimed much more at markets like the V-Strom than at the more seriously off-roady Adventure bike sector.
The tank is a 24 litre version (according to insiders). This could well be the first picture of the newly updated F800GS that we will see released mid-way through next year.
But that's a guess, what do you reckon it is? What would you want this bike to end up being?