Indian Project Scout bike THUG wins the Motorcycle Live public vote to be crowned UK Champion.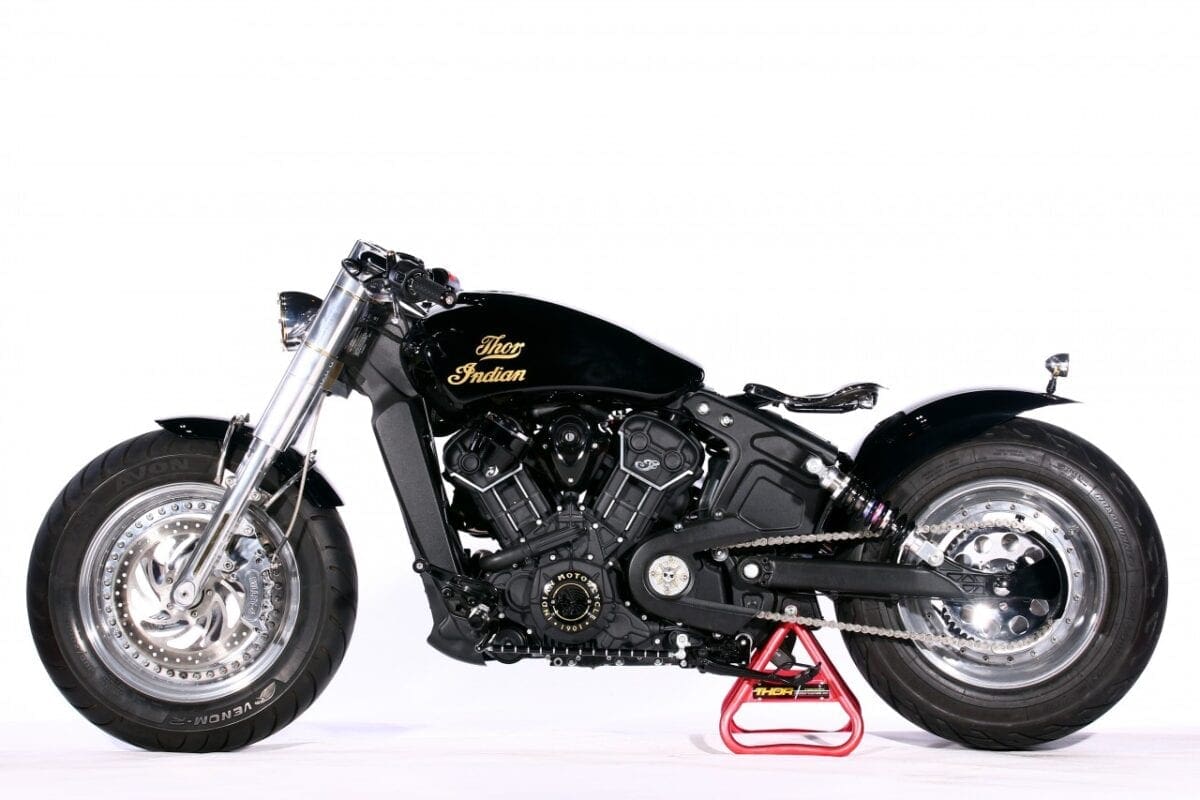 Indian Motorcycle dealerships across the UK were invited to build a customised Indian Scout or Scout Sixty in just 90 days in a partnership with the UK's national motorcycle show, Motorcycle Live which concluded last night (Sunday).
Ten dealers took up the opportunity to show off their creations to an audience of 113,172 visitors with 1,905 of these voting for their favourite Project Scout by visiting the Indian stand during the nine-day-long show.
There were no rules or restrictions on the bike theme, cost or build style, but entrants had to use a minimum of three genuine Indian Scout accessories from the range of more than 200 items and at least one part from the following three leading aftermarket suppliers – Custom Chrome Europe, MAG Europe or Harrison Billet. These three suppliers gave huge support to the project by offering a range of parts to ensure that each Scout build was truly unique.
Commenting on the winning build Colin Treleaven dealer principal at Thor Motorcycles said: "We didn't want to build a handbag, fashion statement bike, it had to be something that hadn't been done before and it had to be a rideable bike, not a show pony.
"Most of the components were sourced by rooting through our stores and parts bins, aiming to keep the build as cost effective as possible. With the exception of the lighting, exhaust and a handful of official Indian accessories, anything that couldn't be found in our shop was hand fabricated. One of hardest tasks was creating a machined spline assembly that extended the front sprocket to convert the final drive to a chain. THUG goes as well as it looks and we'll definitely be riding it on the road."
Here's a full gallery of THUG: