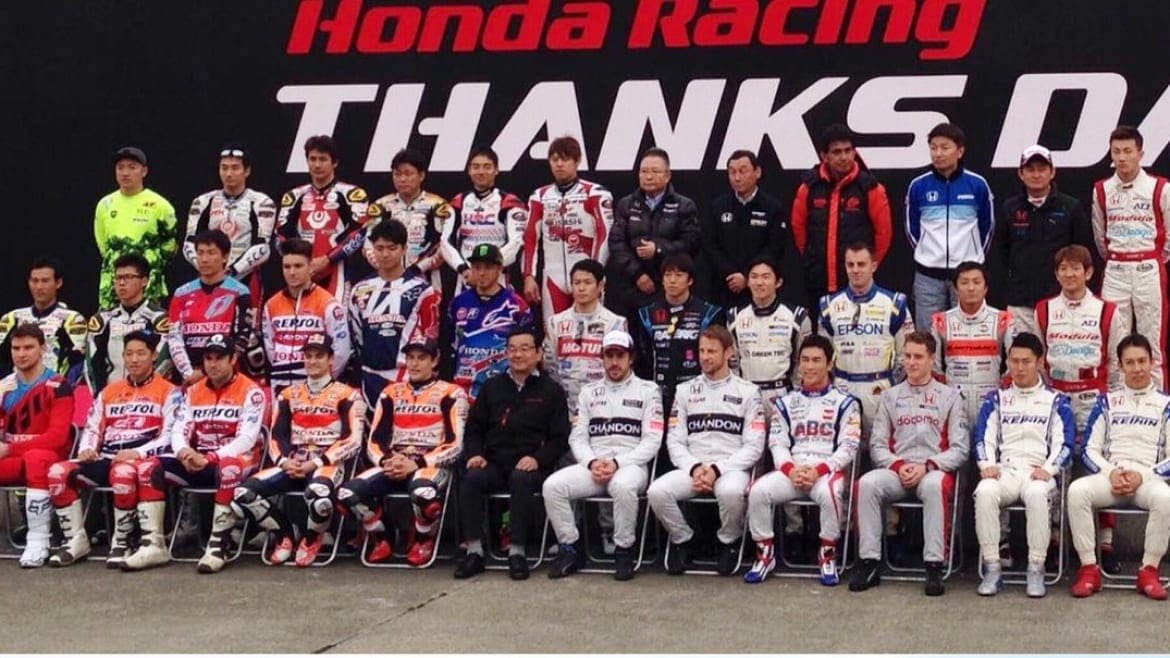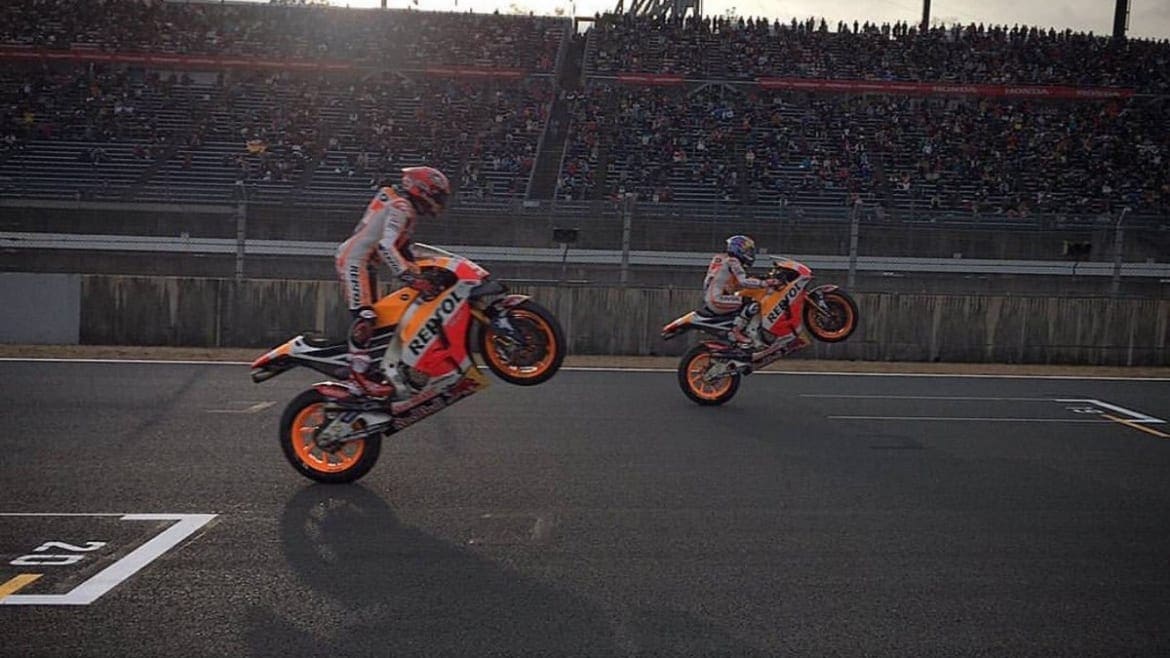 Best. Works. Christmas. Do. Ever.
This happened over the weekend. It's the Honda Racing 'Thanks Day' which was held at the Motegi circuit in Japan.
The great and good of racing across two and four wheels got together in front of a big crowd of Honda employees to try out each others vehicles, have a bit of a laugh and meet the people who put the hours into making the bikes and cars that the superstars race. Dani Pedrosa and Marc Marquez were on hand to put the laps in on pukka karts, old race bikes and various cars.