Video: Valentino Rossi turns Obi Wan Kenobi for Star Wars/VR46 tie in video.
Ok, so for us nerdy, geeky biker types this is some kind of ultimate video. And we figured you'd like to see it.
It's a tie-in between Valentino Rossi, the VR46 team and the Rossi Ranch with the newest Star Wars movie Rogue One: A Star Wars story.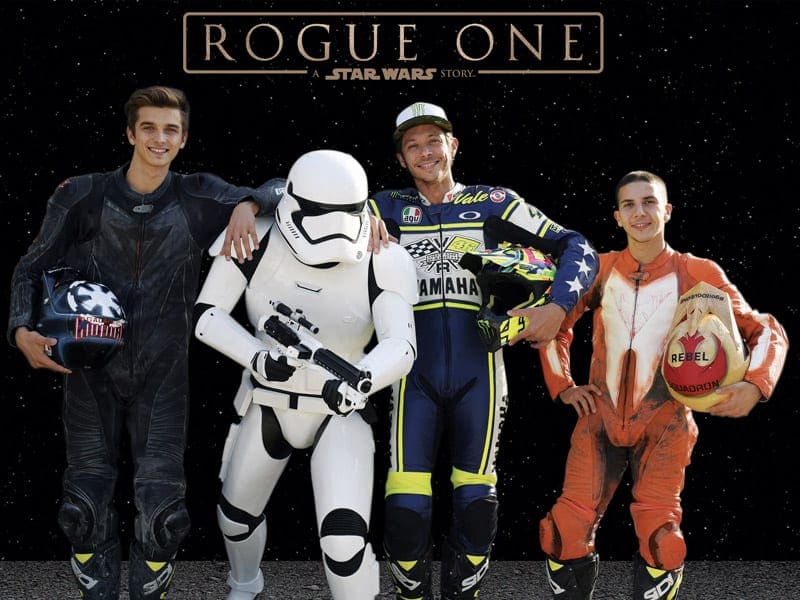 The film gets it's worldwide release next week (December 15) and naturally there's all sorts of tie-ins and promotions going along with the new movie, but we never thought we'd see Rossi as some sort of Obi Wan Kenobi type…
This video is only the first episode in what we're told is a mini series of motorcycling/Star Wars movies featuring the nine-times world champion.
Pretty cool helmet paint jobs though. We dig the Empire symbol over the Rebel logo – way cooler.