Video: Guy Martin sets off on Guinness World Record cycle attempt around the UK.
First reported on the excellent road.cc website, it's emerged that Guy Martin is now trying to beat the Guinness World Record for riding the length of the coastline of Great Britain in the shortest time. To achieve the record the Lincolnshire man has to do 250 miles a day and it'll take him 18.5 days if he manages that. He'll be covering around 4,800 miles on the pedal cycle.
The 35-year-old began his record attempt in his home town of Grimsby on last week and as of yesterday morning was in Johnshaven, Aberdeenshire.
Martin spoke about his latest record attempt in a video message uploaded to YouTube which we've included, above. He said: "We've got a big job on. Record's stood since 1984, I'm going to try and break it. I'm setting off to try to break the record of pedalling around the circumference of England, Scotland and Wales. That's what I'm doing.
"The record, as it stands, is 22 days, I'm going to try and do it in less than that. The record's stood since 1984. No-one's broken it, no-one's come near it, so, it all starts here. It's further than you'd think. It's 4,802 miles, that's what the official record distance is, 4,802."
To beat the record, Martin  needs to complete the ride by 5am on Christmas morning.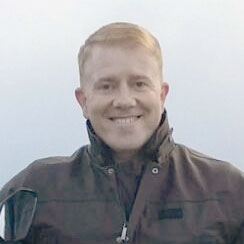 Latest posts by Tony Carter
(see all)
---