Motor Cycle Monthly gained an exclusive invite to what could be one of the most important conferences in recent biking history. John Milbank presents the call to action…
If we want to help motorcycling grow and be safer, the responsibility lies with us, as much as the government. That was the overwhelming message to come from the bike industry, MPs and Police on November the 11th, when the group came together for a series of presentations that will, I hope, be the start of a big change in attitude towards motorcycling.
Jacques Compagne is the Secretary General of ACEM (Europe's Motorcycle Industry). After studying data on the volumes of motorcycles across the world, and comparing this with bike accidents, ACEM uncovered solid figures proving that more bikes equal less accidents. In countries like the UK, with less than 50 powered two wheelers per 1000 inhabitants, there are far more fatalities per rider than in other regions with greater volumes. Volume brings positive recognition from society and authorities, it brings social inclusion, and it underlines the benefits of biking.
We know that many people, and policy makers, don't understand bikes – they're seen as noisy, impractical, and dangerous – so they will continue to be excluded or restricted. But how can we change an opinion so ingrained in society?
Stijn Vancuyck from the Belgian Federation of the Car and Two-wheeler Industries (FEBIAC) works in Brussels, one of Europe's most congested cities, and is well aware of the problem facing commuters. If he's driving his car, his morning trip can take anywhere from 45 minutes to over an hour. It's still faster than the hour and a half that public transport takes, but it's significantly slower than the 25 minutes it takes when he goes by bike. He believes that the practically guaranteed arrival times when travelling by bike could have a benefit for all individuals, the environment, society and the economy.
By studying a section of the E40 highway from Leuven to Brussels during rush hour, Stijn and his colleagues found that if 10% of drivers switched to motorcycles, congestion would be reduced by 40%. Extrapolating these figures to the entire Belgian road network, it was found that 15,000 hours could be saved per day – worth around 350,000 Euros. If a quarter of drivers swapped to bikes, there could be no traffic jams at all in Begium!
As bikers, this may not be the most sexy news, but it's incredibly important. The more people understand motorcycling, that accept it as a useful mode of transport, the safer we'll all be. Rob Clark is the Head of Retail Motor at the specialist Lloyd's motor insurer, Equity Red Star. He presented compelling evidence that motorcyclists generally represent a safer risk when driving cars than the average non motorcycling car user. It's not news to us, but be honest – when was the last time you told a non-biking mate that they should get on two wheels because it makes for a better driver? It's our responsibility to promote the benefits of biking: whether it's the fact that you can get an hour extra with your family each evening by filtering through the traffic jams; that you're reducing the congestion and pollution in your home; or that you can save a fortune in running costs…
Steve Baker MP, a biker of 26 years and currently riding a KTM 950 gets the last word: "I ride first and foremost because I enjoy it, but also because I have reliable journey durations, and it's cheap. It's a fraction of the cost to ride, compared with driving, parking and coming to London on the train." The MP for High Wycombe, and Chairman of the Associate Parliamentary Motorcycle Group, is a biker like the rest of us (and I get the feeling he's a fairly swift rider, but you'll never get him to admit it). He feels strongly that the current motorcycle test is a problem, and that we need to start thumping the desk for a democratic change in policy. Steve will be presenting a Westminster Hall Debate in December, but this is simply the start of what needs to be a very long conversation. He's convinced that the motorcycle industry – manufacturers, dealers, and of course us bikers, must come together with a strong message.
Besides spreading the good word, we need to do all we can to stay safe too. Yes, bikes can be dangerous. It's something I don't want to get into in this paper, but we all know that we can ride defensively to reduce the risk – just look at our Police feature on page 24. We need to ride our best, and be prepared for bad car drivers. By reducing the KSI (Killed or Seriously Injured) statistics that policy makers look at, we'll be in a stronger position to fight for a better biking life.
Motor Cycle Monthly intends to be fully involved as this develops over the coming months, and I hope that the paper can call on you, the readers, to help drive the message home that biking is a vital part of our country's economy and infrastructure (as well as being bloody good fun).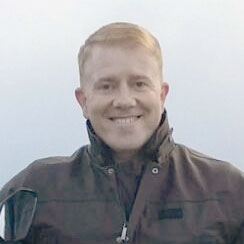 Latest posts by Tony Carter
(see all)
Does this get you revved up? Tell us why...
---
---
Subscribe to MoreBikes Newspaper
Get MoreBikes delivered through your letterbox every month. 12 issues for £15. Click here for more information.
---
Get MoreBikes.co.uk Updates
Enter your e-mail address below and you will receive biking news straight into your inbox...



You can unsubscribe at any time.
---