Video: Biker gets pelted with SWEETS by irate car driver caught on his phone by biker's helmet camera.
As bikers, we've all been there – when a car driver reckons they're in the right to use their phone whilst driving and then gets gobby if Mr Biker points out the error of their ways.
But seldom does the 'big man' in his car (you know the type, likes to shout and threaten that they'll get out of the car but never does) resort to throwing SWEETS at the biker who's filming them breaking the law.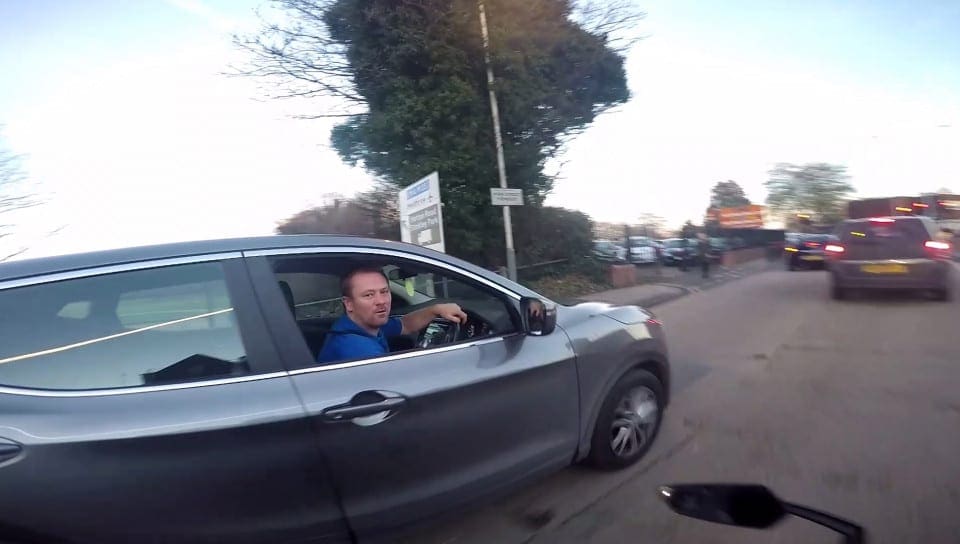 The Sun has obtained this video from biker Matt Collins, 22, who filmed the driver of a Nissan Versa on the phone. Collins filmed the driver using their phone whilst driving in West Drayton, West London.
Collins told The Sun: "I was coming back from visiting a friend on my bike when I saw this guy talking on his mobile at the wheel with the window down.
"I revved my engine a little and rode past.
"But when I pulled up at the traffic lights he caught up to me and was yelling and swearing out of the window.