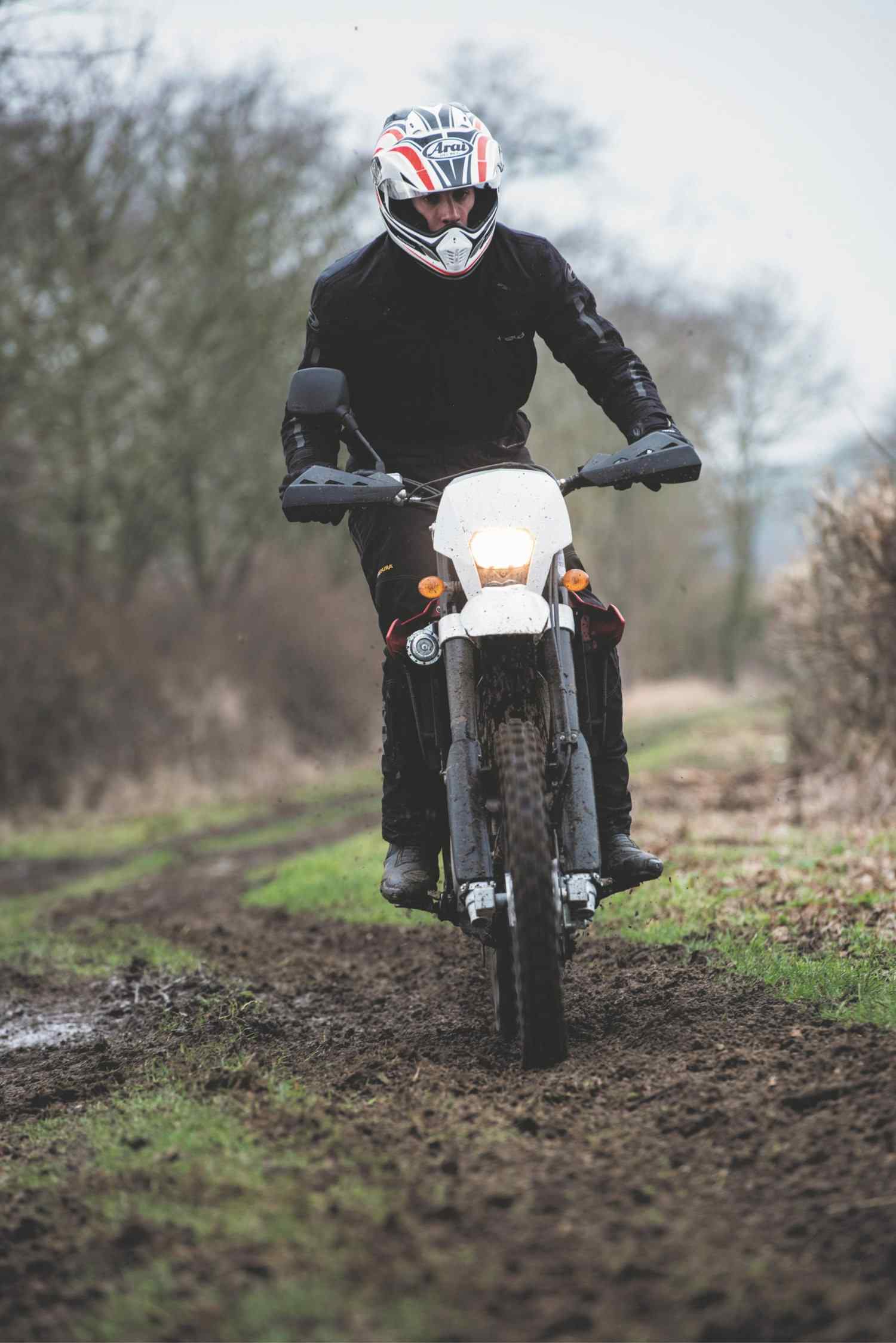 Ask around your mates and you'll probably find that quite a few of them have already clocked onto the joys of motorcycle green lanes (or trail riding). And with good reason too – often there's no better thing to do than whip out a local Ordnance Survey map and figure out where the nearest byways are. Sure, you're going to get wet and muddy, but chances are you'll also have a really fantastic time, made even better if the experience is shared with a few like-minded mates. Make sure you visit the Trail Riders Federation first though – understanding the need to respect and preserve our green lanes is vital, and it's also a great place to find local groups. This isn't all about huge mud roosters, or racing across fields: riding legally and responsibly is important to protect the wildlife and nature surrounding our byways (and that means a taxed, road-legal bike, insurance and of course a bike licence). Upsetting ramblers will only ruin the ride for everyone, so visit www.trf.org.uk, and if you do get the trail-riding bug, a membership is well worthwhile.
If you want to find out more about the off-road scene, then make sure you visit the International Dirt Bike Show at Stoneleigh on the 30th October to the 2nd November – it's full of every type of riding, from trials to greenlane and enduro to motocross. You'll find all the bikes there, as well as loads of kit for sale and plenty of great advice. You'll even have the chance to try it out for yourself. PLUS, there's the chance to win yourself a Honda CRF450! Enter on the show website www.dirtbikeshow.co.uk and you could be having one of your best ever winters of riding!
Choosing the right bike
You'll be pleased to know that you're spoilt for choice, with an option to suit just about every rider and every budget. Once you know how much you've got to spend, you should factor in whether this bike will be your main source of transport or something for the odd free weekend, then it's time to start scanning through classifieds. Historically, bikes like Honda's XR400/600 have been cult machines for trails, and you can pick one up for under a couple of grand. Other recent bikes worth considering include Suzuki's DRZ400 and Kawasaki's KLX250. If you're after a lighter, smaller option, Honda's CRF250L is also worth a thought, retailing for £3,950 OTR. The point is, there are loads of bikes ripe for the picking, but something which is key is how well you fit it. Most trail bikes are tall and you're going to have to learn to live with. The peg and bar positions are fairly varied though, so look for a bike which fits you and your body best. And remember to try it both sat down on the saddle and whilst stood up. Choose a motor that you're comfortable with – do you really need 46bhp, when a bike with 25 horsepower could suit you more?
Two-stroke machines like Honda's old CRM250 are great for this kind of work (and much easier to ride than the CR250 of the same era), but whatever bike you choose, don't go too heavy. A Honda NX650 Dominator will tackl