OK, weird: This is a motorcycle with the bodywork made of STONE. Yeah, stone.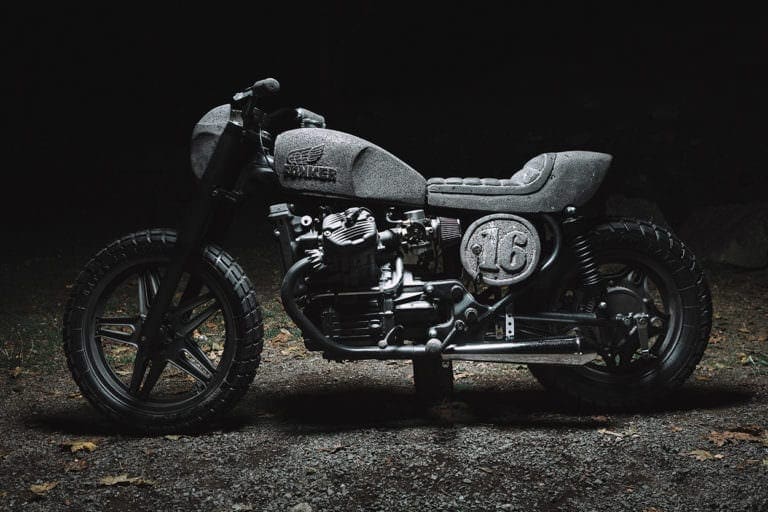 What a time to be alive! We have bikes from both BMW and Ducati with Carbon chassis, wheels and component parts – the products of companies striving to take things to the lightest form possible – and now we have this!
This is a Honda CX500 with 60kg of stone bodywork.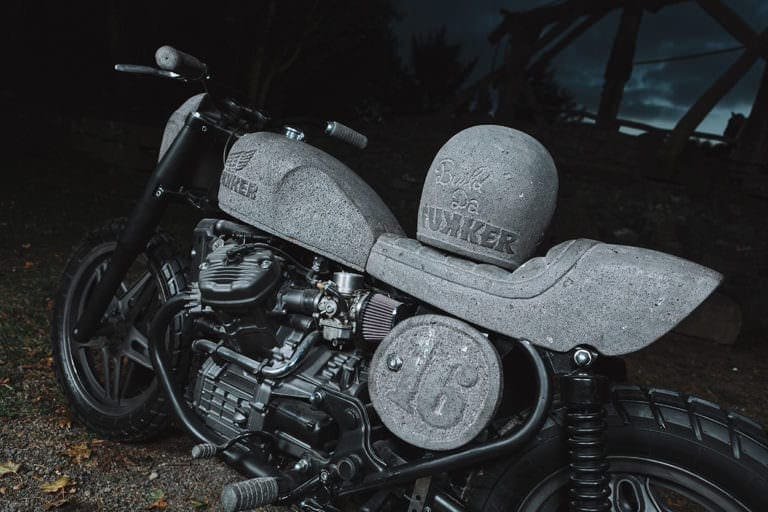 Put out there by the lads at the excellent bikeexif.com website (if you haven't tried them out then do, it's a great site), this is one of the three finalists in the "Build da Fukker" (sic) contest that's run by Custombike magazine in Germany.
It's a 1982 Honda CX500 which has been worked on by Chris Zernia of Mendig, Germany. Yep, we don't like it either, but it's something.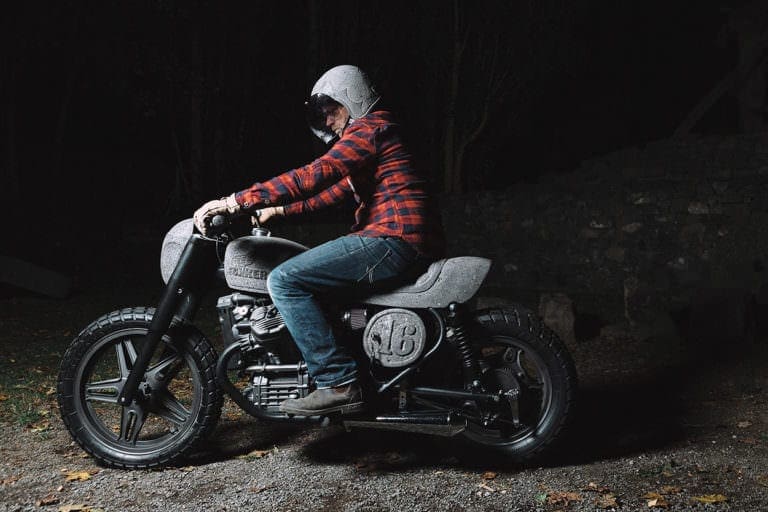 The bodywork is made from basalt – a volcanic rock – that comes from the Eifel mountain range close to Zernia's house. He started out with 450kg of rock and worked it down to a set of bodywork that ended up tipping the scales at 60kg.