The G310R BMW-powered mini-superbike is about to be launched in India and Indonesia.
We've been telling you for over a year now about the mini-superbike that's a collaboration between BMW and Indian company TVS – rumours in the emerging markets of Indian and Indonesia are reckoning that the bike is on the verge of being launched.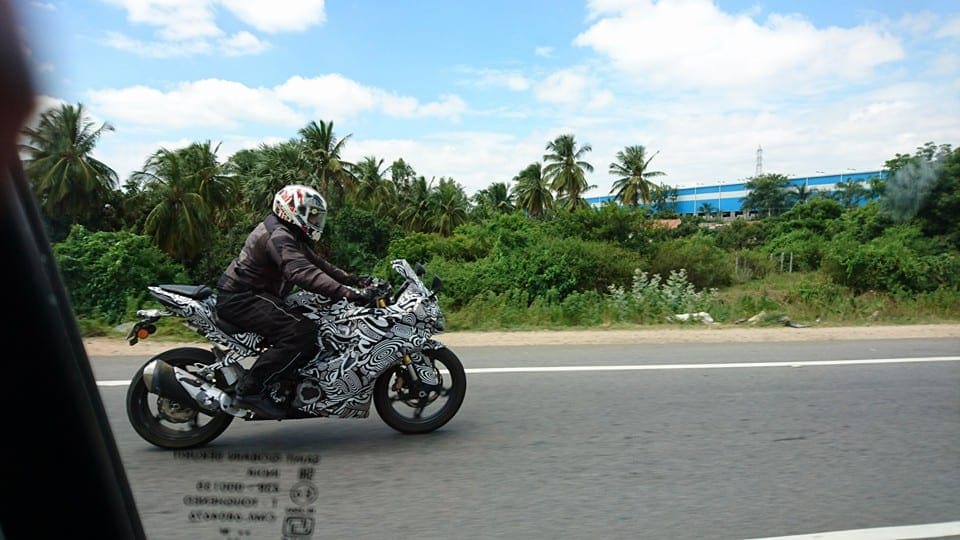 We've been covering the host of spy shots, like that above, that have appeared over the past few months showing the road bike undergoing lots of practical-world consumption tests on Indian roads. And it now sounds as though the G310R-powered sportbike is going to appear sometime around April.
According to Indian outlets the bike is going to appear with the nest couple of months (ish) under the TVS badge. It will, however, be using the BMW engine and chassis parts that are on the G310R (pictured below).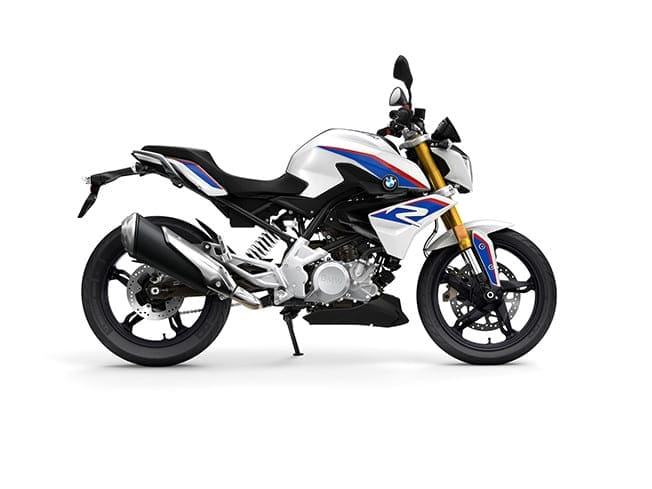 TVS has already shown the track-only concept version of the bike under the model name Akula (the same name as a type of nuclear attack submarine!) with that bike making a nearly 35bhp from the 313cc 4-stroke, single-cylinder BMW motor.  This is the Akula: