It's real. It's the V4. It's real. That truly was worth saying twice. The reason? These actual, finished drawings of the bike from Honda itself. Real designs, real details, really want to ride it. Oh boy…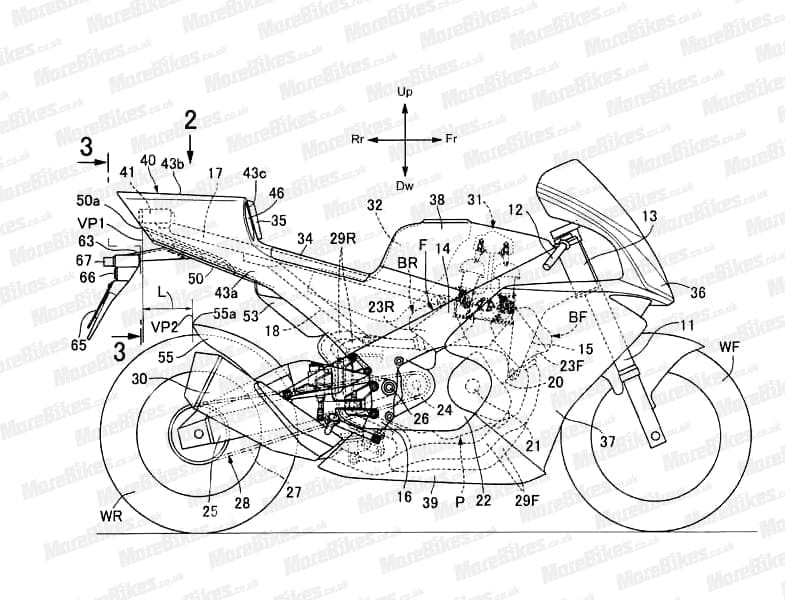 Here's the official patents filed by Honda for its 2018 V4 superbike.
Yeah, the V4. Cleverly, Honda filed the patents under a description for a re-design on the footrest hangers rather than registering these patents as anything to do with a motorcycle in an attempt to keep things quiet, but our story exposes the secrets for you.
The way these designs were filed were to make the whole package look like some basic metal changes to an anonymous Honda vehicle, but a small part of the overall design outline relating to these documents has to show other factors of the motorcycle, namely the routing of the exhaust pipe from the rear cylinder of the motor – it's this pipe that has also has to be slightly changed to take in the footrest changes, too. The drawings also have to show an outline of the motorcycle that both the exhaust routing and aero bodywork relate to.
And that's how we've got our hands on these official designs for the finished V4 superbike.
So what these 'hidden' official drawings show us is several aspects of the V4 superbike. And they are: