This is the latest machine from hoversurf.com, a Russian group which has effectively built a pitbike that sits on four drone blades.
The company says that this whole bike sits on a floorpan that's the same size as a small surfboard and is controlled by a small remote control in the rider's hand.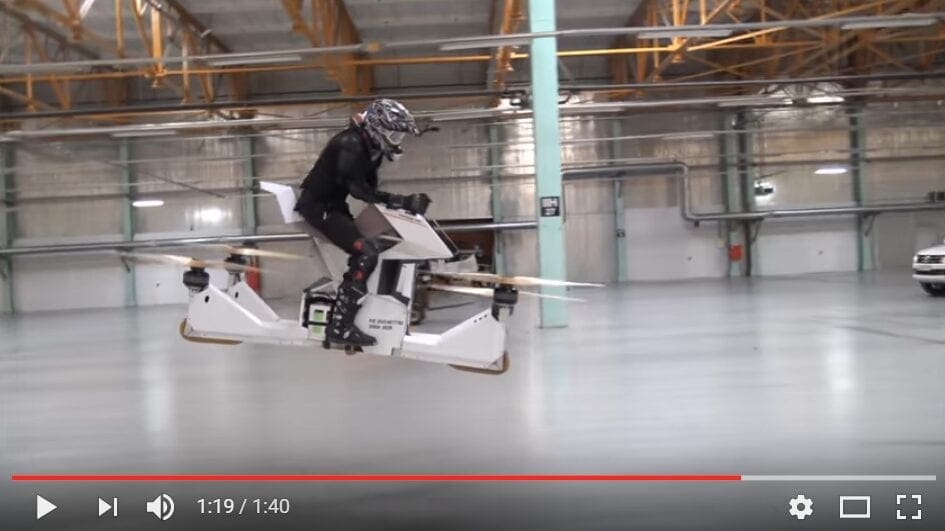 There's no talk of this going into production or costs associated with the project.
To be honest, it looked a bit fake when we first saw it but the more we've watched the footage the more we're believing it. But maybe that's just because we really want this to be real. And, obviously, we want a go, Mr Russian flying bike people…