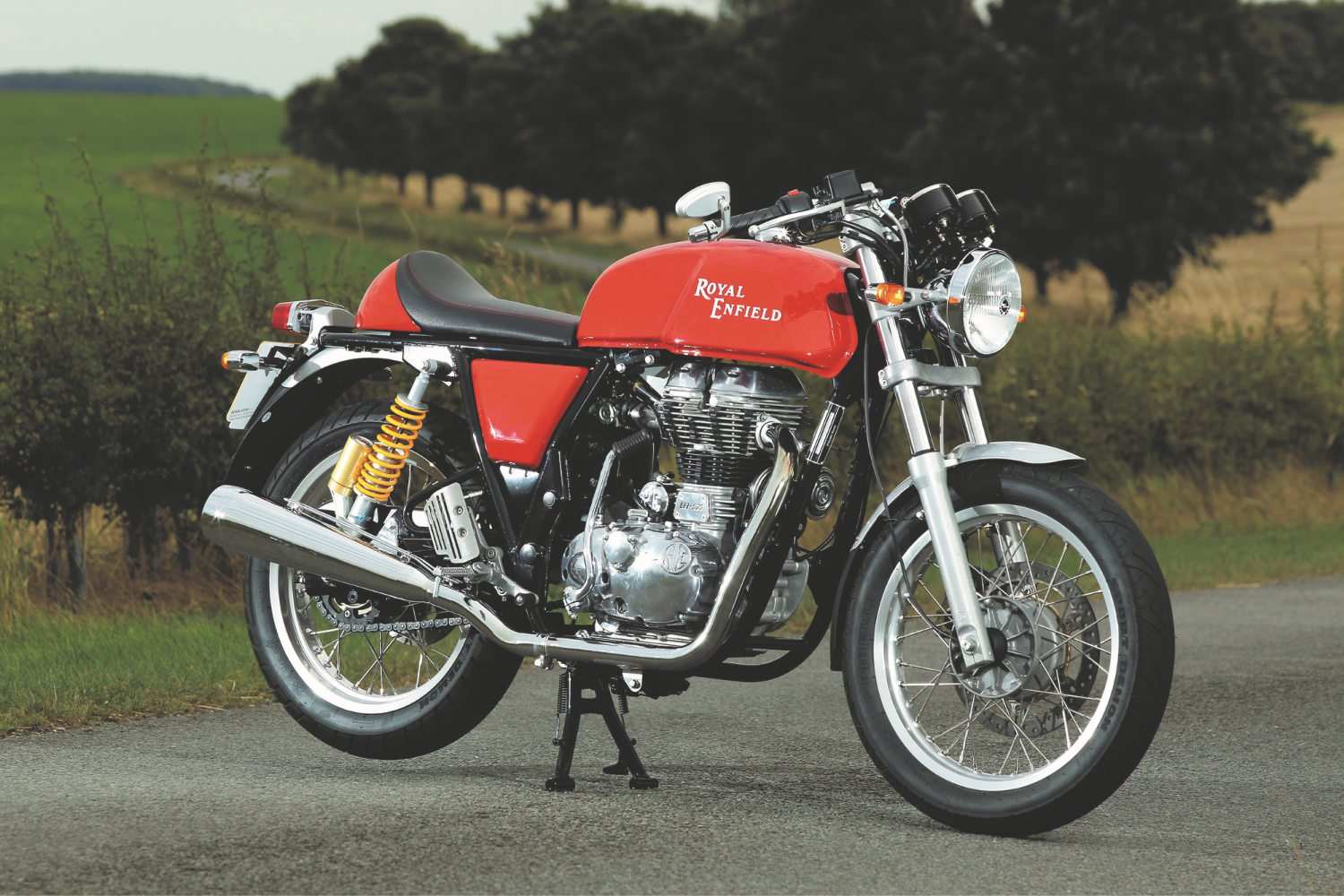 £5200 OTR | 535cc 4 stroke single | 29.1bhp |44Nm @ 4000rpm
Lying flat on the tank of this retro-styled bike, throttle held at the stop and with the roar of 44 identical red machines around me, I can't stop grinning, but despite this being a modern bike, it's the sixties that put me here.
In 1962, Roger Boss (an experienced development tester and then Sales Manager at Royal Enfield) lied to his managers, hoodwinked the dealers, and was responsible for developing a bike that would be as important then as it was 51 years later.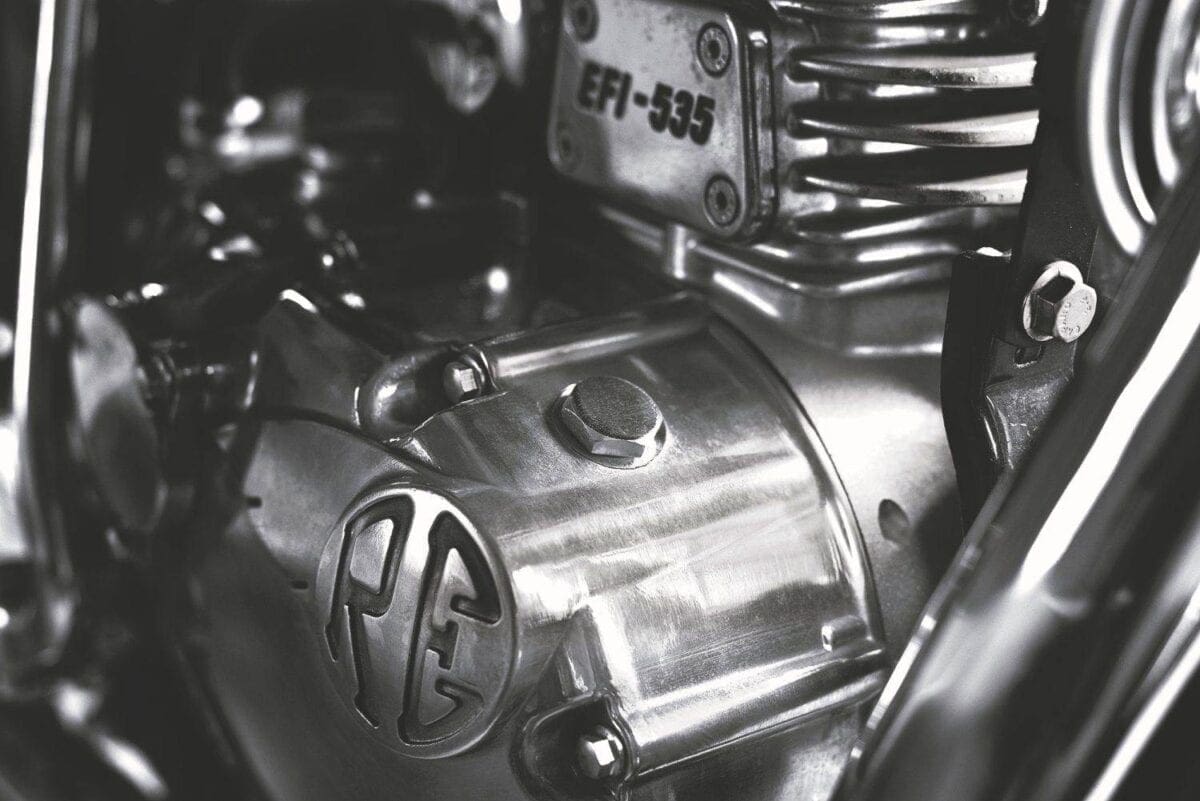 The original Continental GT was an off-the shelf, ready-customised 250 designed to appeal to the young bikers of the era who were taking standard bikes and turning them into unique café racers. Dealers were afraid of sports bikes tarnishing the name of biking, so called for a ban on the use of the low handlebars that gave a forward leaning riding position. Roger ignored this, and told his bosses that clip-ons (the low bars of the day) were exactly what was wanted, and built up the first prototype.
Launched in 1964, the GT was ridden by five journos and testers from John O'Groats to Land's End in just over 22 hours. No mean feat in the days long before 24hour filling stations and road-side M&S!
Eicher Motors Ltd, the Indian owners of Royal Enfield, have sent us on a shorter journey from London's Ace Café to Brighton, but this is no less of an important bike to the company than it was when it was based in Redditch.