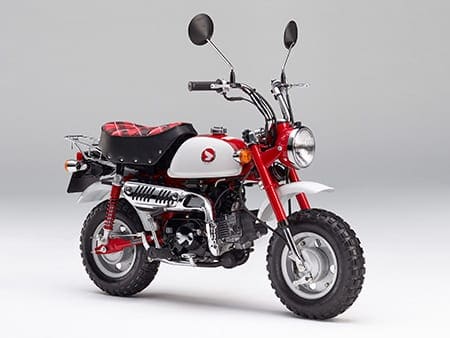 Fans of the original Monkey Bike will be delighted to hear that, as of this week, Honda released it's final version of the small motorcycle commemorating the first factory mini-bike.
As part of a range of modern Monkeys made to look just like the original 1967 model, Honda has released this final colour red-and-white bike with fetching tartan-esque seat material.
The bike has just appeared from the factory and, so far, is only going to go on sale in Japan. To mark it as the last Monkey Bike replica, this model is also getting a model-specific three-dimensional Honda emblem on the tank. The tiny tearaway costs just over £2.5k (that's us converting the Japanese price into pounds, there's no news about it going on sale in Europe, so far).
Sweet looking ride, dude.