Italian Volt has created the Lacama – a customisable electric motorcycle made from 3D printed parts that can go from 0 to 62 mph in 4.2 seconds, and can be charged in just 40 minutes.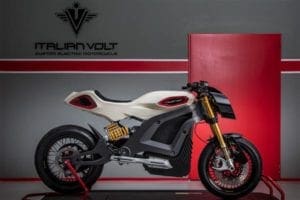 The new bike, which is built with 3D printed bodywork and high-end performance parts, including Brembo brakes and Ohlins suspension – is undoubtedly well-equipped. It's capable of doing 0 to 62 mph in just 4.2 seconds, and has a top speed of 112 mph, thanks to the 94 horsepower (70kW) and 208 Nm of torque on offer.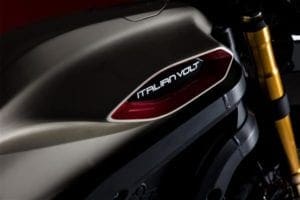 Thanks to 3D printing technology, the 12 aluminum parts that make up the bike's body can all be customised in terms of shape and color, which gives riders the chance to really make the Lacama their own.
Italian Volt has also been working hard to improve the charging efficiency of its new electric motorcycle – as a consequence the bike comes equipped with a touchscreen display which allows you to monitor battery status, while according to Italian Volt, a 'fast charging' process can produce 80% charge in 40 minutes. It worth adding that on a standard mains supply, a full charge will take about three hours.