SamcoSport has just launched a brand new hose kit for the Kawasaki ZXR 750 J1 and J2 – the iconic 749cc sports bike from the early 90's.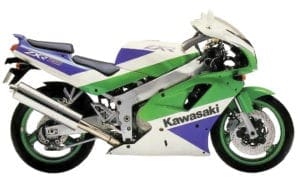 The ZXR750 J built on the successes of the Kawasaki ZXR750 H1 and H2, featuring 43mm upside down forks, a lighter, diamond section alloy chassis, a new short stroke engine and 38mm CVKD (constant velocity) carburettor.
SamcoSport, the British company behind the world's largest range of direct replacement hose kits, has just launched a new 8 piece silicone radiator hose kit which we're told improves water flow and consequently engine temperatures. The latest offering from SamcoSport is perfect for replacing perished and worn hoses and comes with a lifetime manufacturer's guarantee.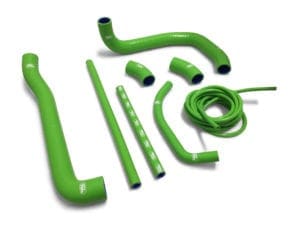 Priced at £134.51, the hoses come in a wide range of colours including – Green, Blue, Red, Black, Green, Yellow, Orange, Purple, White, British Racing Green, Silver, Pink, Urban Camo, Ice Blue, Ninja Green, Solar Orange, Samco Blaze and Samco®Classic Black – allowing you to match the colours of your ZXR 750 with little fuss.