Italian accessory manufacturer Rizoma has once again worked their magic – this time on the brand new Triumph Street Triple. They've updated the British streetfighter, with a full line of specific premium accessories made from aluminium that allow users a range of customisation options.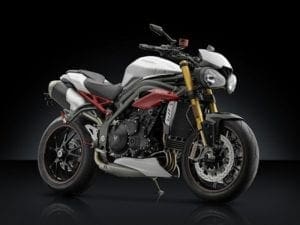 It might only seem like yesterday, but the first Triumph Speed Triple was unveiled just over 23 years ago – and it's been over 10 years since the last incarnation of the iconic machine, so the eagerly anticipated new model has got a lot of Triumph fans very excited. Inevitably the bike has been updated and improved when compared to its older siblings – and yet the bike still manages to maintain its aggressive essence.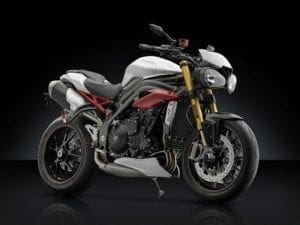 Helping to maximise the new design, there are a wide selection of accessories to allow you to personalise the 1050cc weapon from Rizoma. There are a few different ride-by-wire throttles to choose from, there are specific adaptors allowing you to choose from a wide range of footpegs, brake levers and a new 3D clutch too.
But that's not all – the Varese factory has also created a kit which includes new mirrors, various types of turn signals and two different license plate configurations ('Fox and Side Arm') and you can also choose a custom designed aluminium engine frame with a custom design – helping to give the streetfighter a more Italian feel.