Norton Motorcycles is scaling up production and hiring 40 more staff, thanks to a £3 million boost from Santander.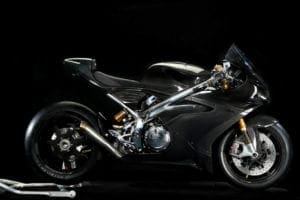 Last year we showed you some behind the scenes snaps of the new Norton factory in Castle Donington – they showed a relatively small scale production line with a pretty limited capacity, but that's all about to change.
The factory currently turn out around 500 units from the 961 Commando range each year – blending traditional techniques with cutting-edge technology. But, thanks to financing from Spanish bank Santander, Norton is ramping up production and hiring more staff to increase output and meet demand.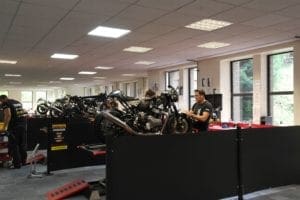 Stuart Garner, General Manager of Norton Motorcycles: "Santander has been able to provide a range of incredibly flexible banking services that fit our needs perfectly. After having developed and pre-sold a huge number of machines, we needed financing to be ready to pay our production tools, stock and personnel to allow production to go from 40 bikes per month to over 130 from the summer of 2017."
The vast majority of the funds will be allocated to the all-new 200bhp 1200cc V4 engine and chassis which form the basis of the new Norton V4 SS and V4 RR models – with production due to begin in Summer 2017.