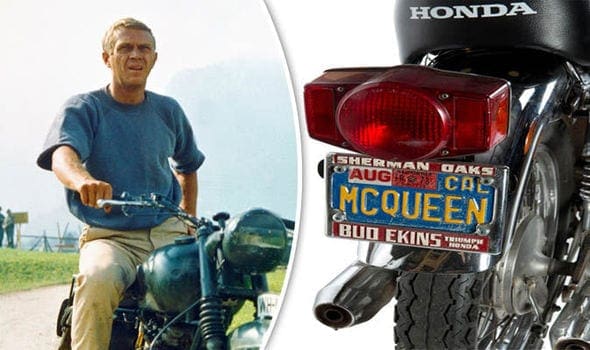 If you're a Steve McQueen fan then check this out! The film star and iconic motorcyclist's CB450 and riding jacket are going up for sale at the end of this month.
The Honda CB450 motorcycle, which has 'McQueen' on the licence plate and the name of his great friend stuntman Bud Ekins, is valued at £55,000.
The white racing jacket that McQueen wore when he competed in several races – including at Ascot in 1969 – is expected to fetch a staggering £48,000. He was given the green Honda in 1972 as a gift after starring in a commercial for the Japanese firm for which he was paid $1million.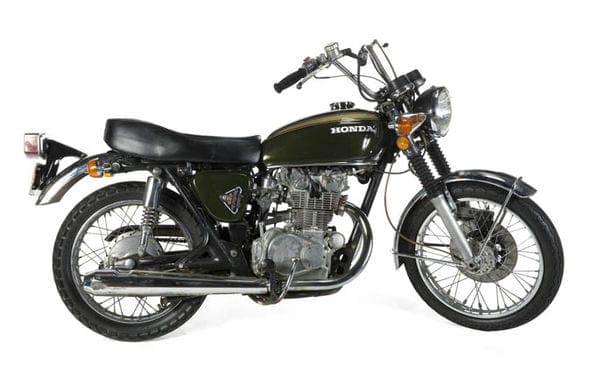 McQueen's white nylon jacket, which he wore the racing jacket at Ascot in 1969 and during his March 1970 race at the Winter Sprint at Phoenix International Raceway, has a blue stripe and a 'Simpson' patch on the upper left sleeve with 'Steve McQueen' embroidered in blue on the right breast. His company's logo for 'Solar Plastics Engineering' is printed on the back of the jacket.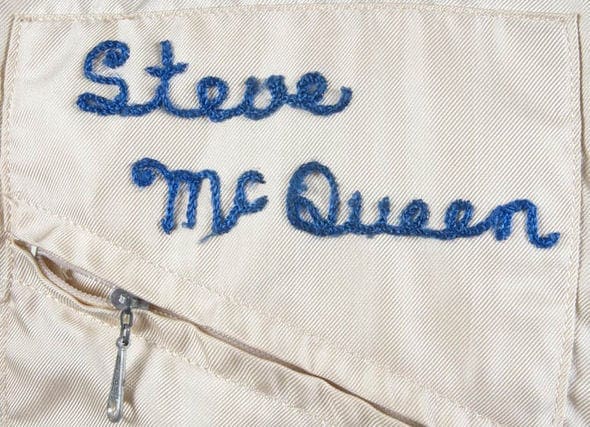 The bike and jacket have belonged to a private collector who has decided to put them up for sale. Darren Julien, of US based Julien's Auctions who are auctioning off the bike and jacket, said: "These items belong to a collector who bought them as an investment years ago.  They will prove to be very good investments due to McQueen's popularity.