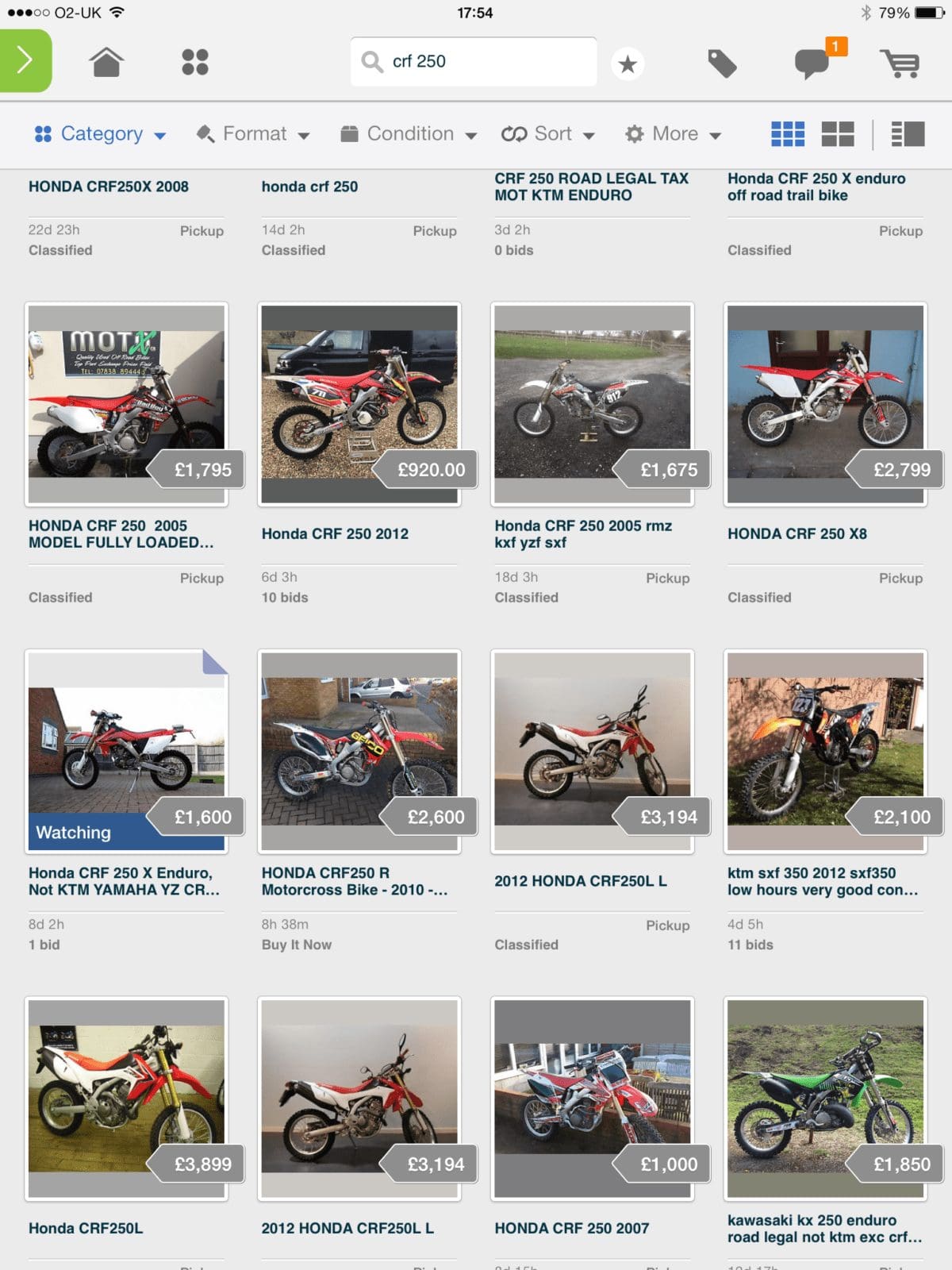 At a recent bike auction, I heard that dealers were having to travel further afield to buy their stock. Prices paid at the drop of the hammer seemed high too…
Great, I thought – biking's on the up again! This must be the start of what's going to be a brilliant year for biking.
Not so great while I'm trying to nab a bargain though. I got a brilliant deal on my CBR600, but that was a Cat D write-off. I'm looking for a dirt-bike now, to brush up on my motorcycle control, and enjoy a bit of green laning. The problem is, they all seem so damned pricey!
I've just got a message from an eBay seller regarding a Honda CRF250X I've been watching. Okay, it looks mint, but its starting price is £1600. I dropped him a line to see if I could come along with cash to grab it, but no… I'd understand him wanting to run the auction, fair enough, but he'd even already had a dealer from 60 miles away offering him £1850 for it! Looking at the completed listings of the past few months, prices are a mixed bag, but it seems the dealers are getting desperate.
So… a good time to pop into your local bike shop if you want a great price on a trade-in or sale, and good news for the biking industry. Just not so good for my muddy dreams…