The Three Sisters Race Circuit has closed amid financial turmoil causing shock waves ripple through the racing community – and as more details emerge of the site's complex history, the future is looking uncertain for the North West circuit.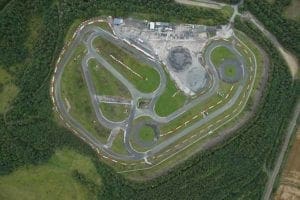 The track hosts a range of track days, karting races and Supermoto race rounds throughout the year, and is a valuable resource for race enthusiasts in the region – and its closure has (understandably) caused public outcry.
Emerging from the site, Mark Foulston explained that as the lease holders of the facilities, Motorsport Circuit Management is now owed £700,000 by the tenants, Three Sisters Racing Circuit Ltd.
On the surface, it doesn't sound particularly complicated. The lease is owned by MCM, and one of their tenants, Three Sisters Race Circuit Ltd owes £700,000. In 2015, Three Sisters Race Circuit Ltd went into liquidation, and the second tenant, The Racing School Ltd, purchased Three Sisters Racing Circuit Ltd, leaving them responsible for the £700,000 owed. The owner Josiah James Foulston (who shares the same family name as Mark Foulston of MCM) is also the majority shareholder for Lat Holdings Ltd, a private limited company which controls more than 75 per cent of shares for MCM.