Robbie Maddison has honoured a fallen fan by setting a new record for riding on two wheels (on water)!
www.youtube.com/watch?v=Ge2Rp7Fcw78
If you've not heard of Robbie Maddison, he's an internationally renowned Australian motorcycle stunt rider, whose incredible career has consisted of doing the seemingly impossible on two wheels. He's been setting new records for more than a decade – from scaling the Arc de Triomphe in Paris, to jumping Tower Bridge in London.
In his famous film, 'Pipe Dream', Maddison skipped across the surf in Teahupo'o, Tahití on a KTM 250SX. He said, "That was the most complicated one I've ever done on a motorcycle. It was scary! There are moments in time where you realise you're in completely the wrong place at the wrong time. That's the closest I've ever been to feeling that!"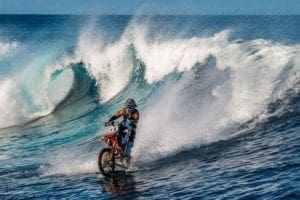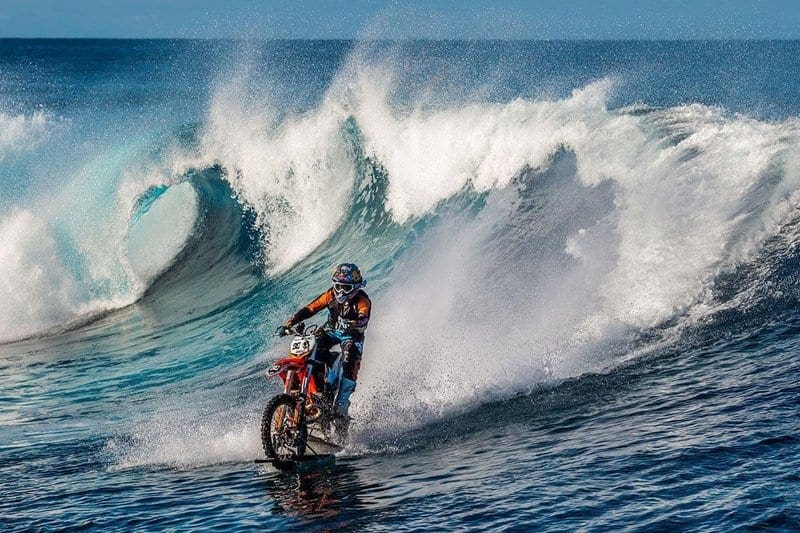 For Pipe Dream 2, Robbie wanted to take things up another notch and set a new world record for riding the longest distance ever on a motorcycle (on water) – honouring the existing record holder, who sadly drowned a couple of days after managing to travel 27.3km on water.
And so, to honour the fan, atop a KTM 450 four-stroke Robbie Maddison did what he knows best, and went out to set a new record of 31.8km.