Husqvarna Motorcycles have just revealed their all-new range of 2018 TC and FC motocross machines. In total, there's a comprehensive line-up of eight 2-stroke and 4-stroke models that combine cutting-edge technology with high-end components.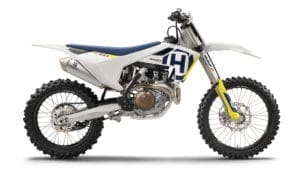 Husqvarna Motorcycles have used its extensive experience at the highest level of racing to further improve their entire motocross line-up for 2018. From the TC 50 and TC 65 minicycles to the full-size TC 125, TC 250, FC 250, FC 350 and FC 450, all models have been revamped for 2018.
Husqvarna's engineers have focused their attentions on introducing further engine and chassis advances in all full-sized TC and FC models. The most notable upgrades are the Magura front and rear braking systems, a new Li-Ion battery, new graphics and a high-grip seat cover. The TC 125 and 250 also feature an updated Mikuni carburettor with improved performance.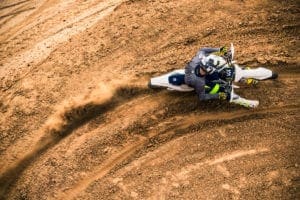 Husqvarna TC 85
Developed from the ground up, the brand-new TC 85 is a pretty impressive little machine, using much of the same technology that's found across Husqvarna's range of full-size motocross machines. In short, the new generation TC 85 is raising the bar in terms of what is expected for a small capacity motocross bike.