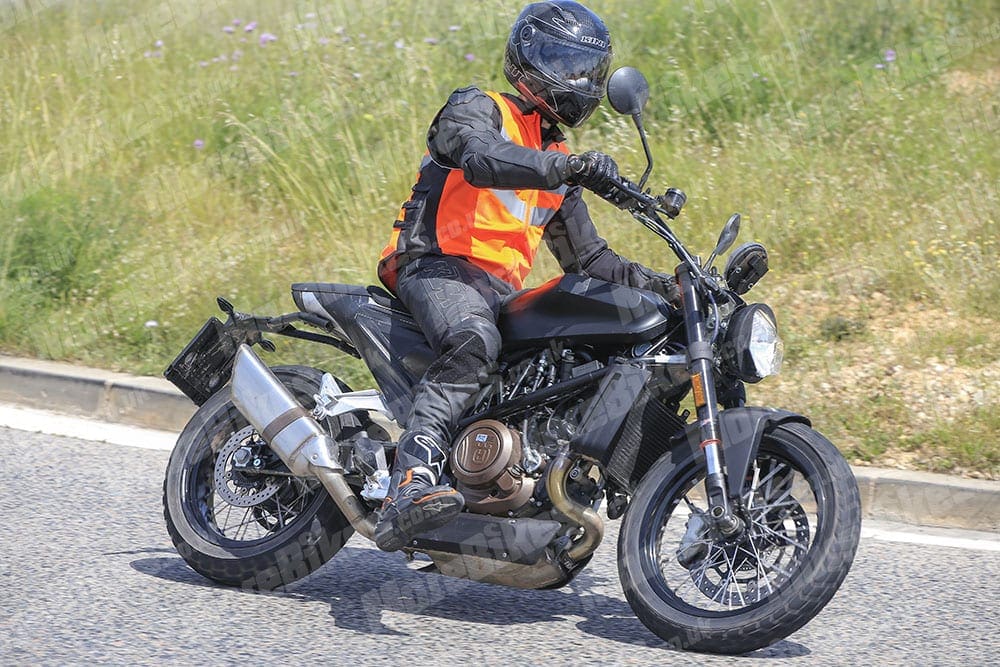 These exclusive shots of Husqvarna's upcoming 701, the bigger version of the sweet 401 modern-twist cafe racer were taken in Spain a couple of days ago and give us everything we need to know about the bike that will be going on sale later this year.
Husqvarna is owned by KTM and unsurprisingly there's much crossover between the brands for this almost ready-to-go-prototype. In the images a quick glance shows that the bike bears a strong resemblance to the 401 concepts shown last year, but up close you get a lot more detail.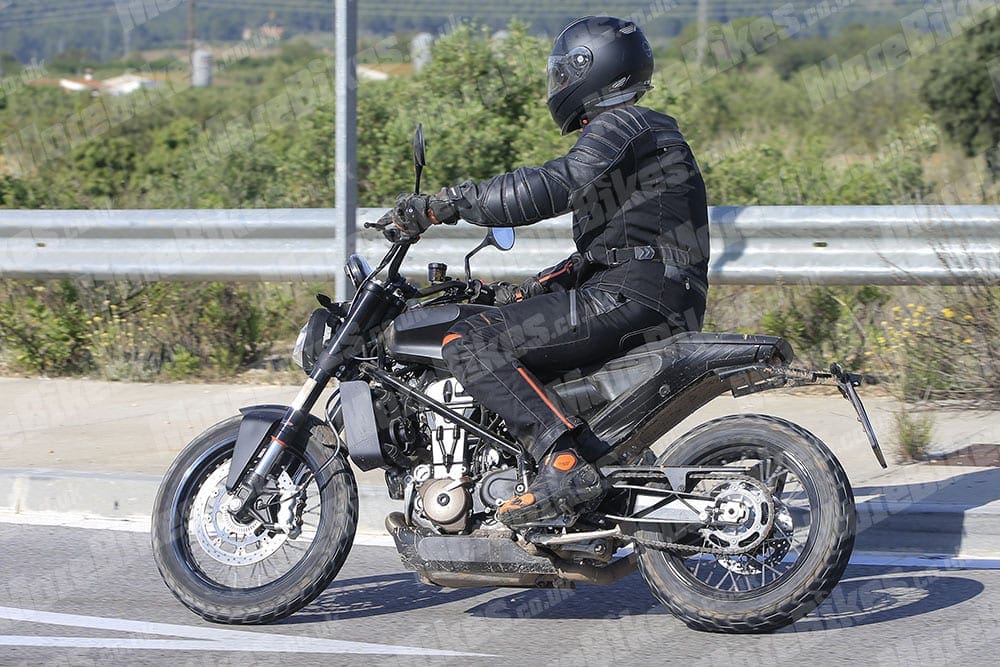 What we can see from the 701 version is that the bike has traction control with ABS on both the front and rear brakes, the bike gets Akront rims (the same as are used on the Husky 701 Supermoto) which are lightweight to make the steering feel more nimble. The spoked wheels are running 120 front and 160 rear Pirelli MT60 Scrambler tyres, so we can assume that these are likely to be OEM on the bike when it goes into production.