It's been 50 years since Burt Munro took his Indian Scout Streamliner to the Bonneville Salt Flats and made history – and to celebrate, Indian Motorcycle is teaming up with Kiwi road racer Lee Munro (Burt Munro's great nephew) to recreate the historic run on Sunday 13th August.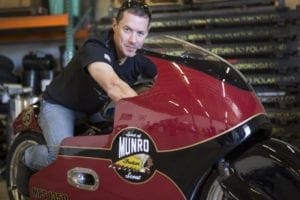 The team isn't be competing in any class of racing, just purely making a run on the salt flats to pay homage to the legendary Burt Munro and to set a speed record on a modern-day Indian Motorcycle – called the Spirit of Munro Scout.
 "Motorcycling is about shedding boundaries and limitations to go beyond the norm and there is no better example of that than Burt Munro," said Reid Wilson, Indian Motorcycle Marketing Director. "Driven by unparalleled determination and a legendary passion for the pursuit, Burt Munro embodies the spirit of Indian Motorcycle and we couldn't be prouder to honour his legacy with an updated version of his historic record on the Bonneville Salt Flats in August."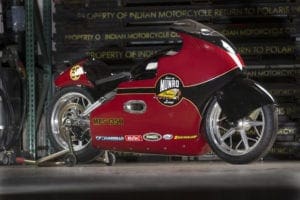 Lee Munro will be riding a modern-day Indian Scout with a powertrain modified by the Indian Motorcycle engineering team and a slick aerodynamic shell, in an effort to become the world's fastest modern day Indian motorcycle. Amazingly, Indian's team of engineers volunteered to be a part of this historic attempt, working on the project 'after hours'.