Carole Nash are offering free commuting cover to its motorbike policyholders to mark this year's Ride to Work Week.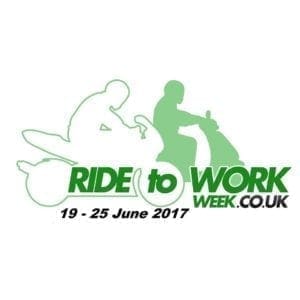 Ride to Work Week, which takes place from 19th – 25th June 2017, aims to get more people riding motorbikes to work, helping commuters to save time and money and inject a bit more fun into their commute.
Carole Nash motorbike policyholders in the UK and Ireland will automatically receive a week's free commuting cover, as the insurance broker looks to encourage as many people as possible to choose two wheels over four. 
Rebecca Donohue, Head of Marketing at Carole Nash, said: "Ride to Work Week encourages people to get out on their bikes. We've been a supporter of the week for as long as I can remember, and we're really looking to supporting it again in 2017. We wanted to give something back to the biking community by offering a week's free commuter insurance. This will not only encourage people to ride their motorbikes to work, but highlight the many benefits of commuting via motorbike.
 Steve Kenward at Motorcycle Industry Association, said: "There are five good reasons to commute via motorcycle or scooter and some or all will apply to most people. You'll save time, you'll save money, motorcycles and scooters are easier to park, you'll become a more skilled driver and will understand how vulnerable road users move on the road, and the best reason of all – it's just more fun!"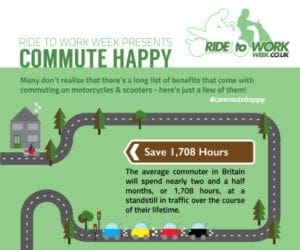 For more information about Ride to Work Week, click HERE – and click HERE to visit the Carole Nash website.