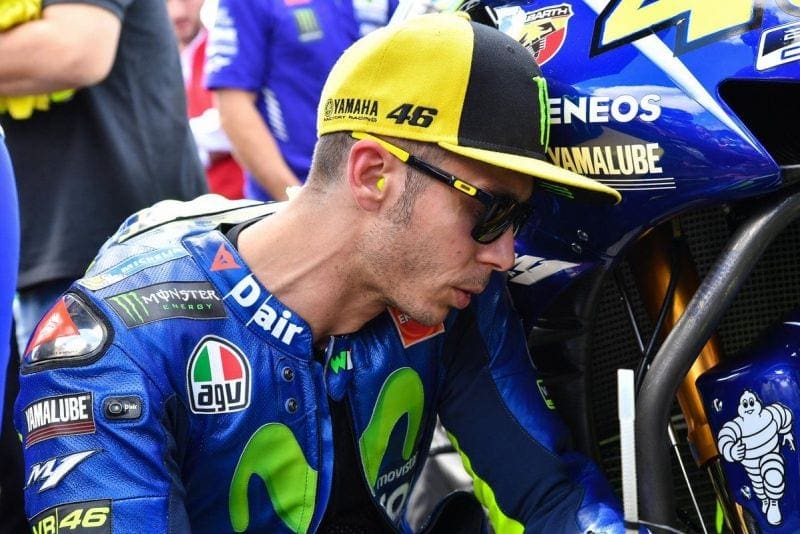 The on/off saga over Valentino Rossi's continuing injuries ahead of this weekend's MotoGP round at Mugello continues with the nine-time world champion now declared fit enough to take part in the event.
Rossi has been in 'severe' pain following a motocross accident which left him with pain in his liver and kidneys. Rumours that he also suffered broken ribs in the spill have remained rumours so far with no official comment from any quarter about any other injuries being carried by the Italian.
His Movistar Yamaha team has issued a statement saying that Rossi WILL be able to take part at his home GP round.
FIM Medical Director, Dr. Giancarlo Di Filippo, Chief Medical Officer of the Mugello Circuit Dr. Remo Barbagli and the MotoGP Medical Director Dr. Angel Charte have all signed off on Rossi's racing aspirations.
Rossi said: "I feel a lot better but there is still pain."