This gorgeous Ducati Panigale C Concept from Tamás Jakus of Jakusa Design, 'draws' on the close relationship between Ducati and Lamborghini (who are both part of the VAG Group).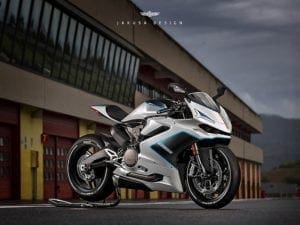 Tamás Jakus created the Ducati Panigale C Concept, inspired by one of the most exclusive Lamborghini's of recent times – the Lamborghini Centenario LP770-4. Only 20 units of the Centenario were ever manufactured, featuring the most powerful 6.5 litre V12 atmospheric engine created by the Italian factory, kicking out 770bhp and capable of reaching speeds of 350kmh.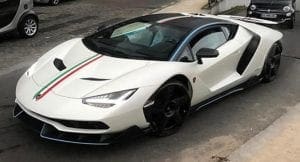 It's amazing to see how Tamás has transferred the individual design elements of the Centenario to the Ducati Panigale – the front end in particular, with its nose , headlights, lower gills and iconic Italian stripe are instantly recognisable from the Italian supercar.