Yesterday, Guy Martin came off at 120mph during the TT Superbike race at Doran's Bend – and his Twitter feed suggests that the problem was mechanical, with the bike going into neutral on a downshift.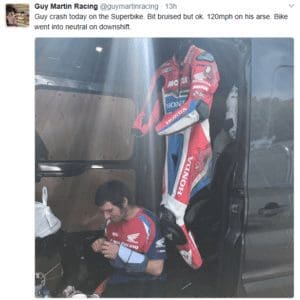 'Guy crash today on the Superbike. Bit bruised but ok. 120mph on his arse. Bike went into neutral on downshift.'
During yesterday's TT Superbike race, Guy Martin crashed out on the first lap at Doran's Bend. Thankfully, Guy was unhurt; picking himself up from the incident and walking away 'okay' ahead of today's racing.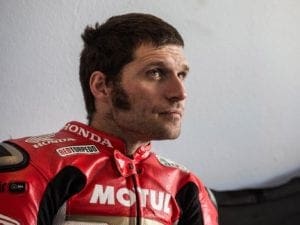 Ian Hutchinson came away with the win yesterday, becoming the third most successful solo rider at the Isle of Man TT. Hutchinson was five seconds ahead of Peter Hickman, who achieved his first TT podium finish, while Kawasaki-mounted Dean Harrison came in third.