Following yesterday's race and qualifying cancellations due to bad weather, TT organisers are looking to take advantage of today's positive forecast – scheduling back-to-back races to decide the Championship.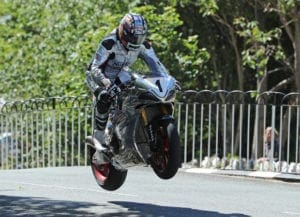 Bad weather has plagued this year's Isle of Man TT, causing numerous headaches for the organisers over the last few days. And with time running out to squeeze in the remaining races, sadly, the decision has been taken to cancel the second Supersport TT race.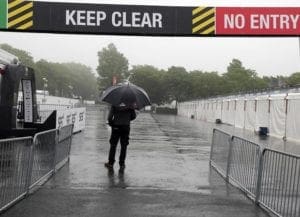 TT organisers were also in conversation with Zero TT race teams, trying to work out the best course of action for the one lap race, but thankfully, they've made it onto the schedule, kicking off the action at 10.15am this morning, with the second Sidecar TT Race and Senior TT following.
The roads were a little damp across the course this morning, and the decision has been taken to push racing back an hour. Here's the current, updated schedule for the day;
11.15 – SES TT Zero (1 lap)
12.15 – Sure Sidecar Race 2 (3 laps)
14.15 – PokerStars Senior TT (6 laps)