Plans for an all-new British-made motorbike have taken a step forward with the opening of the new Norton Technical Academy in Leicestershire, which aims to train up to 300 young engineers over next couple of years.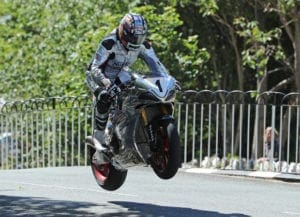 Norton is recognised around the world as a quintessentially British brand, and CEO and owner Stuart Garner has a vision of his bikes one day being made using 100 percent British parts. So, he's teamed up with machine tool maker Engineering Technology Group (ETG) to create the facility, which will help Norton ramp up production and train and supply the next generation of engineering apprentices for the whole of the British motorcycle industry.
Garner said: "We are very proud of our British heritage and the reputation UK manufacturing carries across the world. However, in order for us to remain competitive we have to take it into our own hands and do something about bridging the skills gap."
"Working in partnership with ETG, we are proud to launch the first technical academy at our facility in Leicestershire and look forward to using it to improve the skills of our workforce and to support the wider supply chain in embracing advanced manufacturing."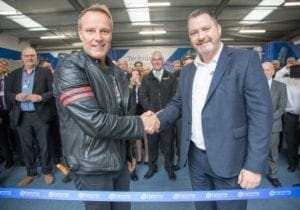 The academy will train 40 Norton apprentices and team members in the first year, alongside an additional 60 (or so) from ETG. In the next two or three years it is hoped that figure will have risen to between 250-300. The facility will also be used by other companies that want to train staff in advanced manufacturing, as well as ETG customers and technical partners who want to demonstrate their technology on live projects – as well as acting as a prototyping area for Norton to quickly trial new parts for its bikes.
Over the