23-time TT winner John McGuinness is synonymous with the Isle of Man and motorcycle racing, and the Classic TT holds a special place in his heart…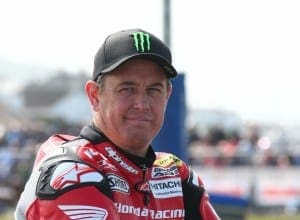 "I won't be riding at the Classic this year after the crash I had at the Northwest 200 back in May, which also ruled me out of the Isle of Man TT. It's not been easy but I managed to get over to the TT to see bit of the racing and I plan to go to the Classic for a couple of days too. It's such a brilliant event and a great atmosphere, I can't imagine not going.
"Last year was really special as I got my first ever Classic TT win in the Bennetts Senior Classic TT Race on the Roger Winfield Paton. I had to retire in my previous three attempts, so it was a case of fourth time lucky, and even though I've got 23 TT wins to my name, getting my first Classic win was just as satisfying! The old bikes can give you a bit of a battering in comparison to the modern day stuff so it's a different kettle of fish winning a classic race. It was a special time for me and the team and it was great to be able to give them the race win that they deserved after being so determined for the last few years.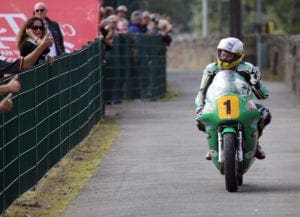 "As I can't contest my win this year, the team is looking for someone else to take on the ride. It's tough for me, but I completely understand that they still need to go racing. It's funny really, even though there's no prize money or championship points, the Classic TT is just as important for riders and there are lots of people who want to get involved.
"I love the laid-back vibe of Classic TT. I'm always up for the fancy dress and the whole family get involved. Me, Becky and the kids usually go all out on the theme – we love it! The atmosphere is great and you'll often see me messing about in the paddock with the other riders. I'm a bit limited with my leg this year so might have to take it slightly easy, but that doesn't mean I can't dress up!
"I'd definitely say that the Classic TT presented by Bennetts should be on every bike fan's bucket list. It's a special event to attend."
The Classic TT presented by Bennetts action begins on Monday 21st August. For more information, click HERE.